THE MAGPED PEDAL
Our innovative and patented magnetic safety pedal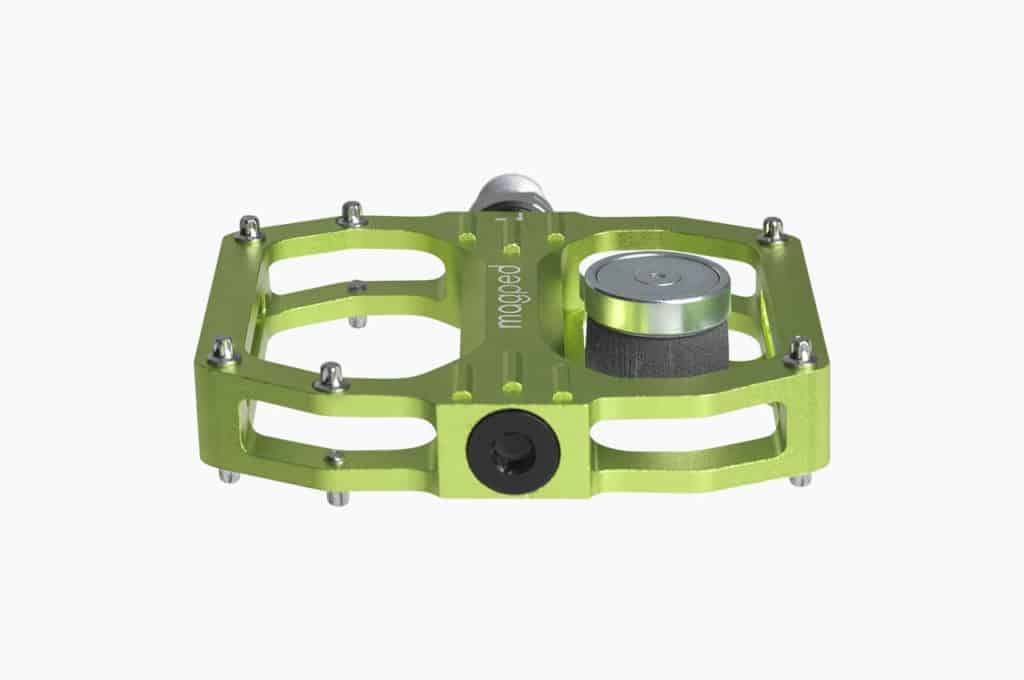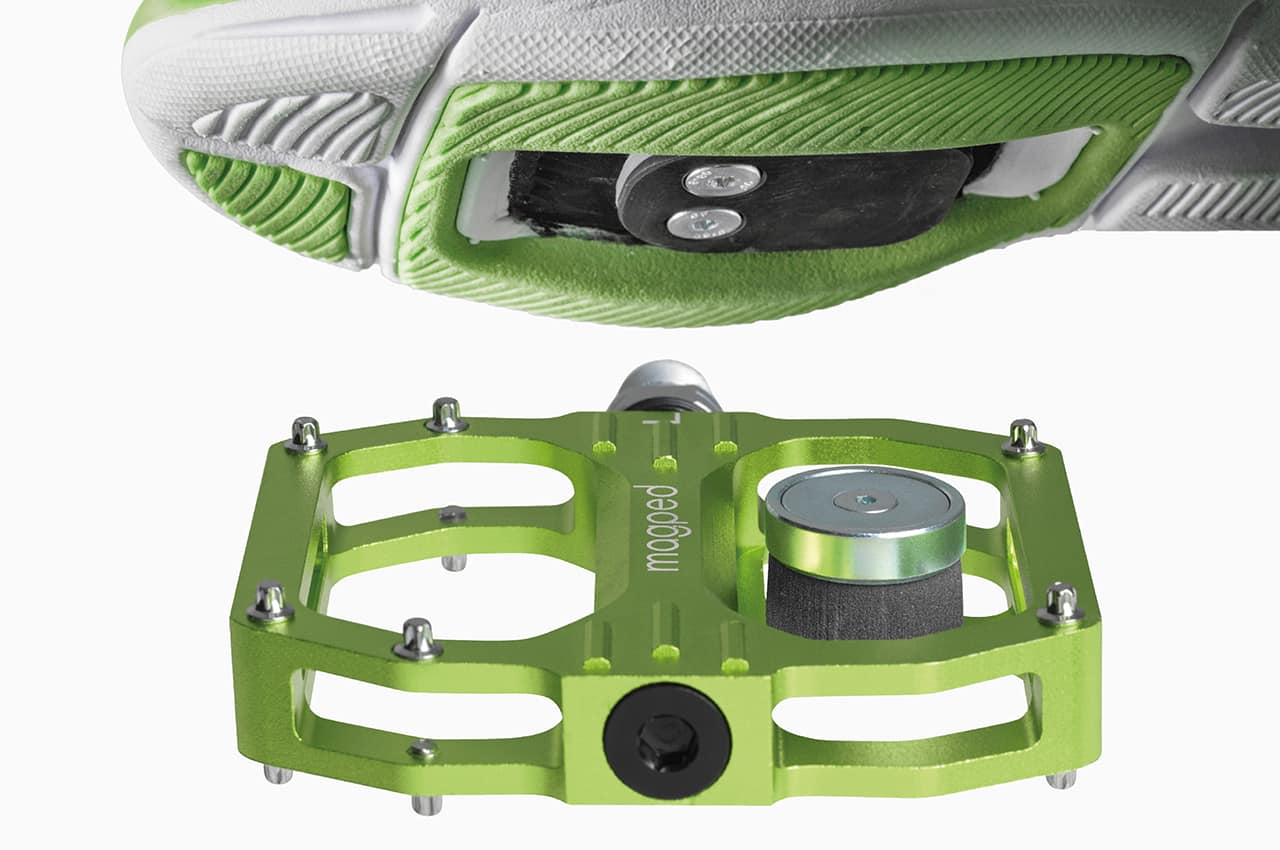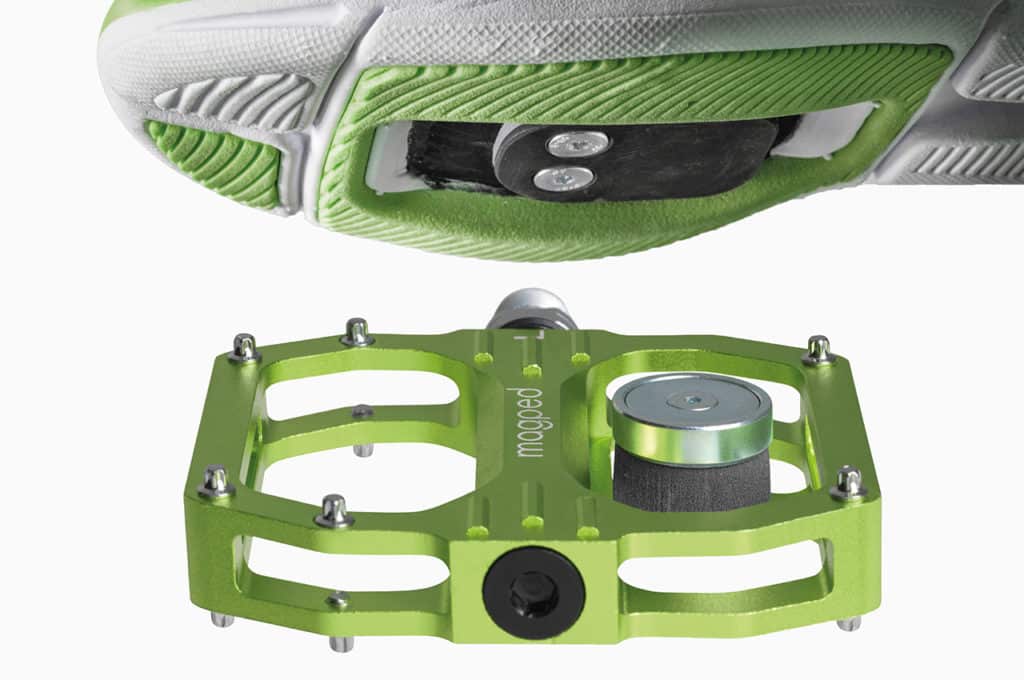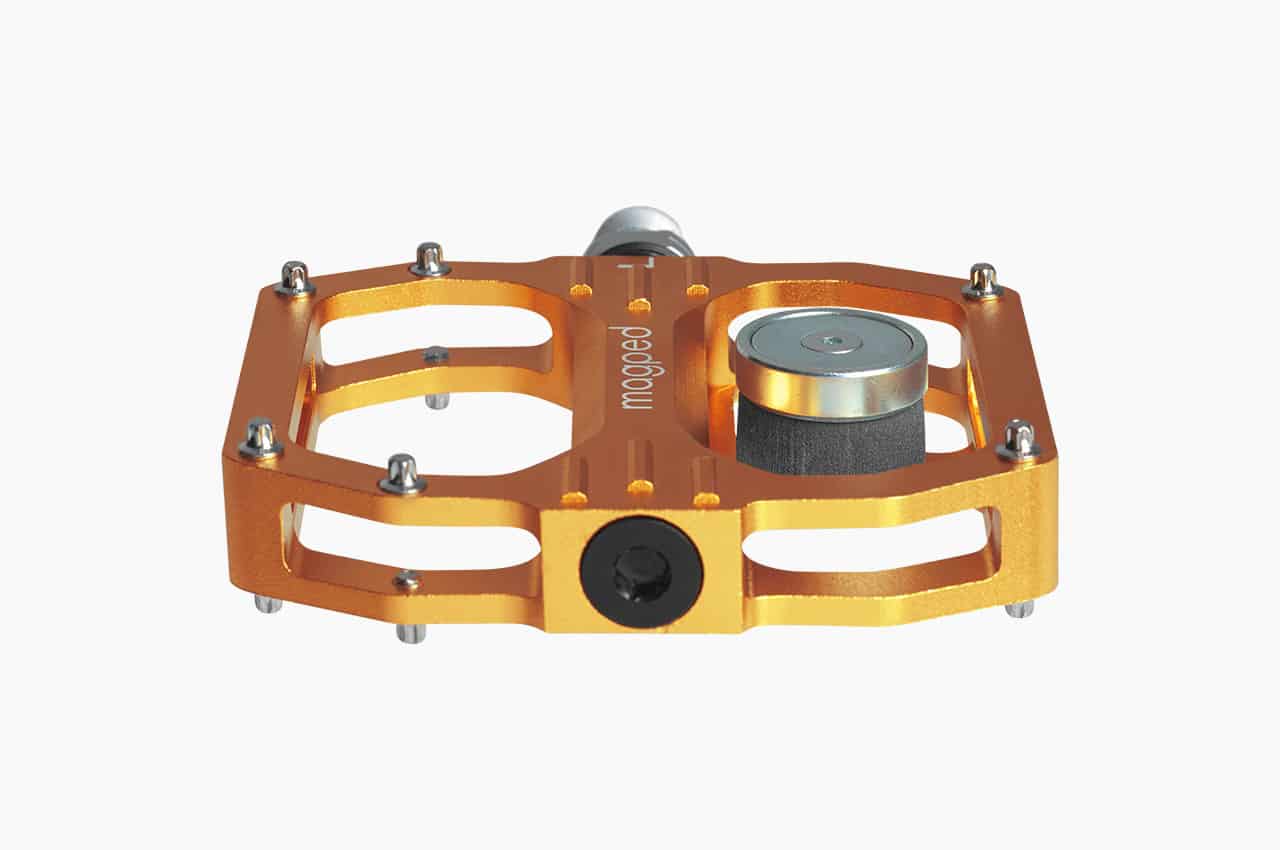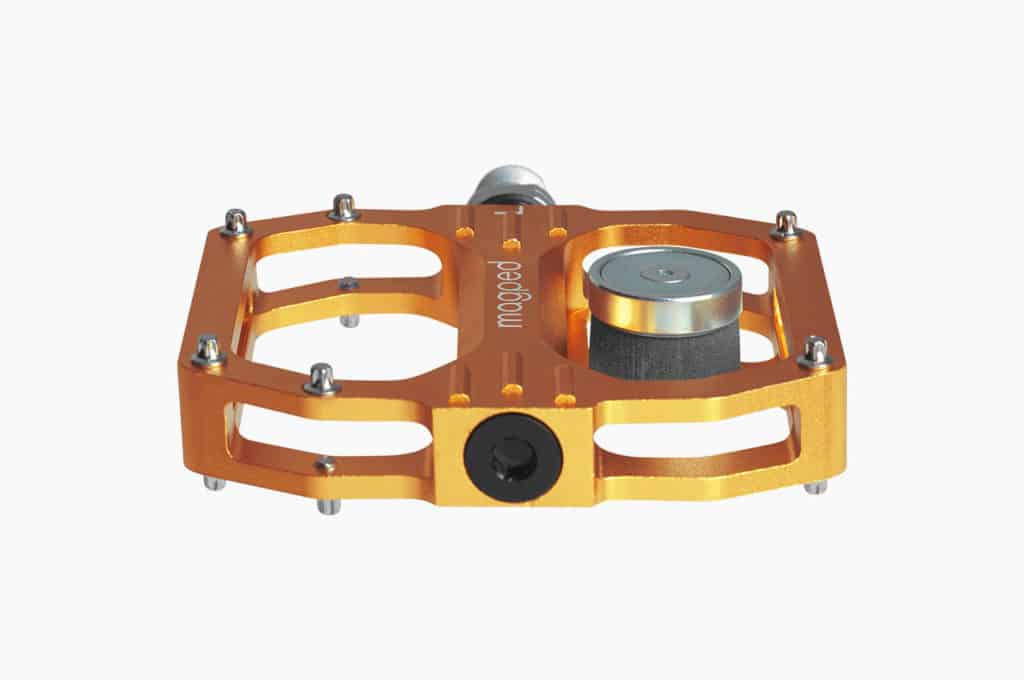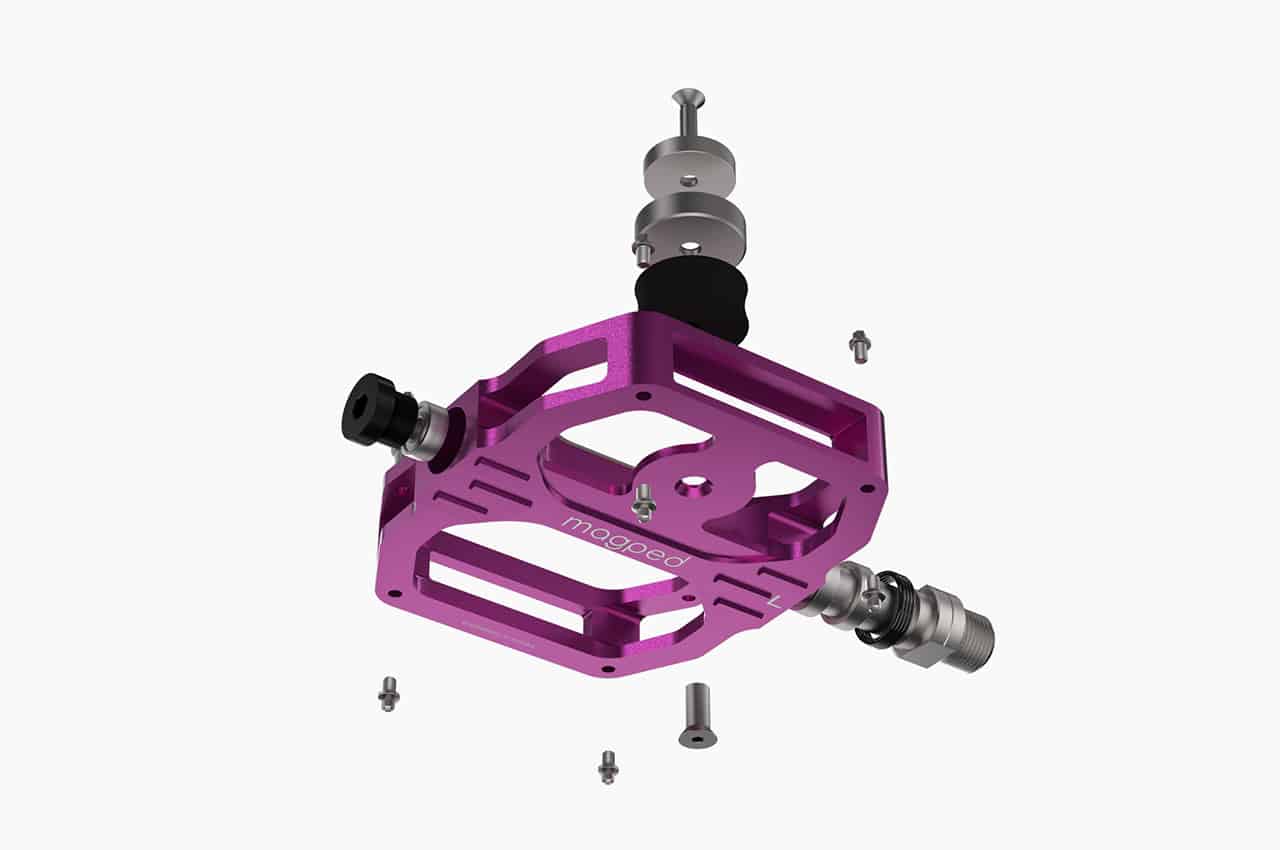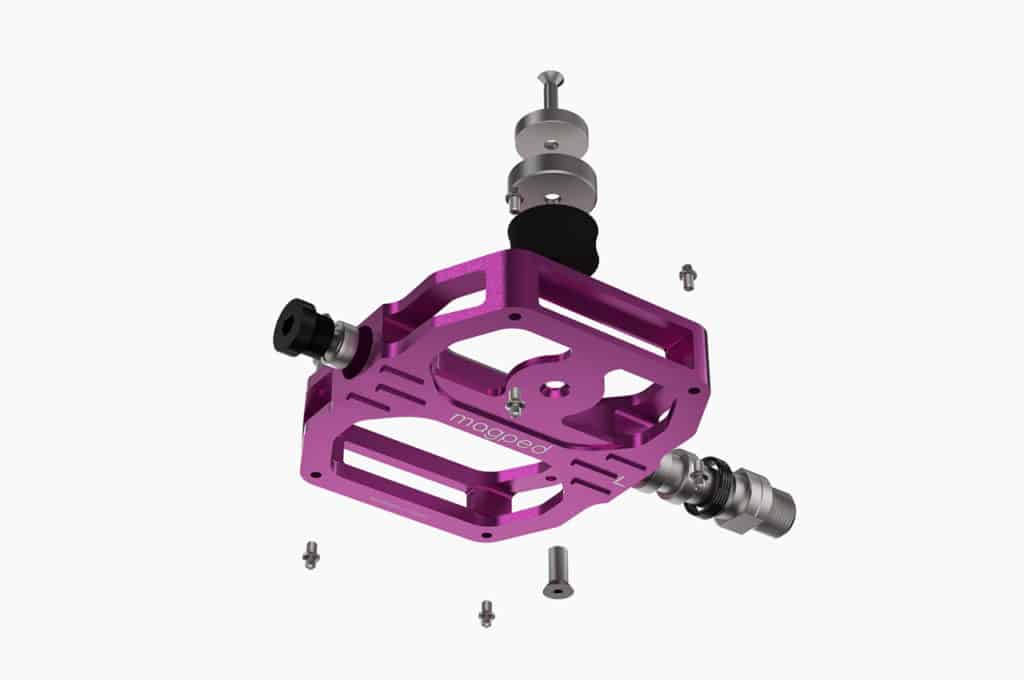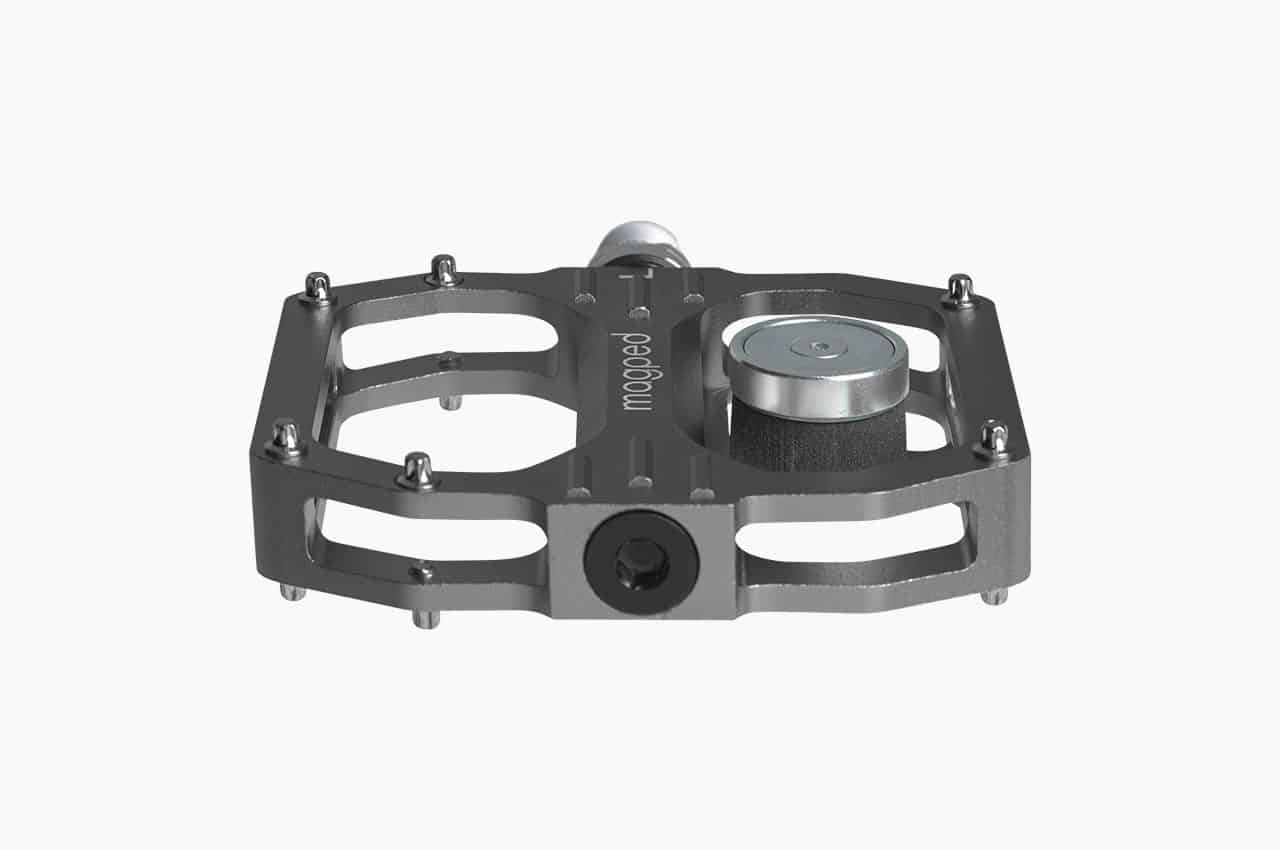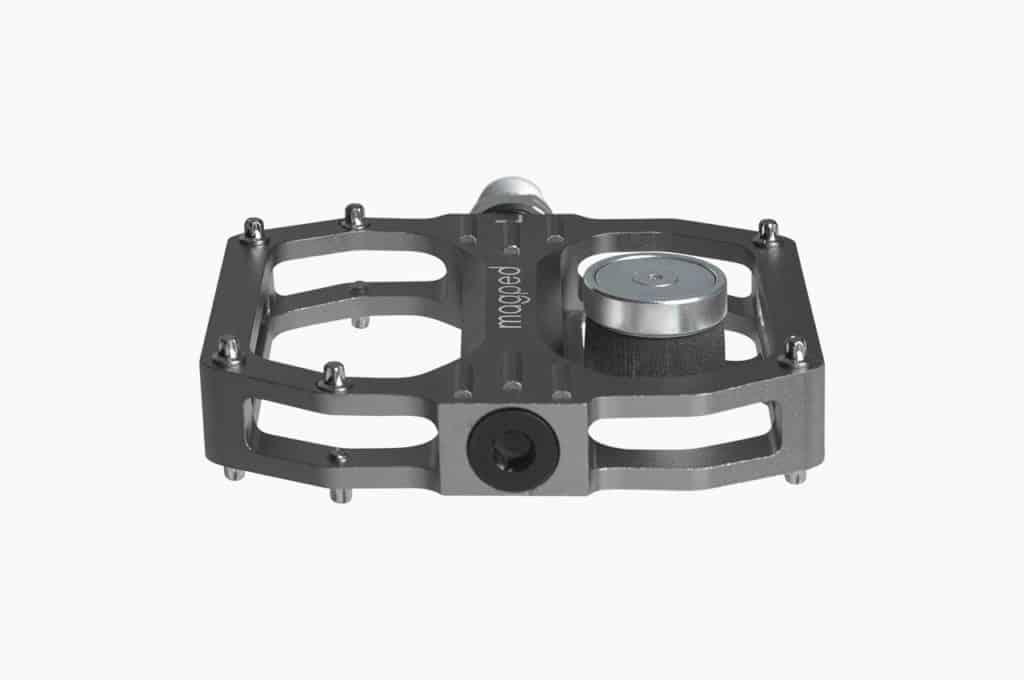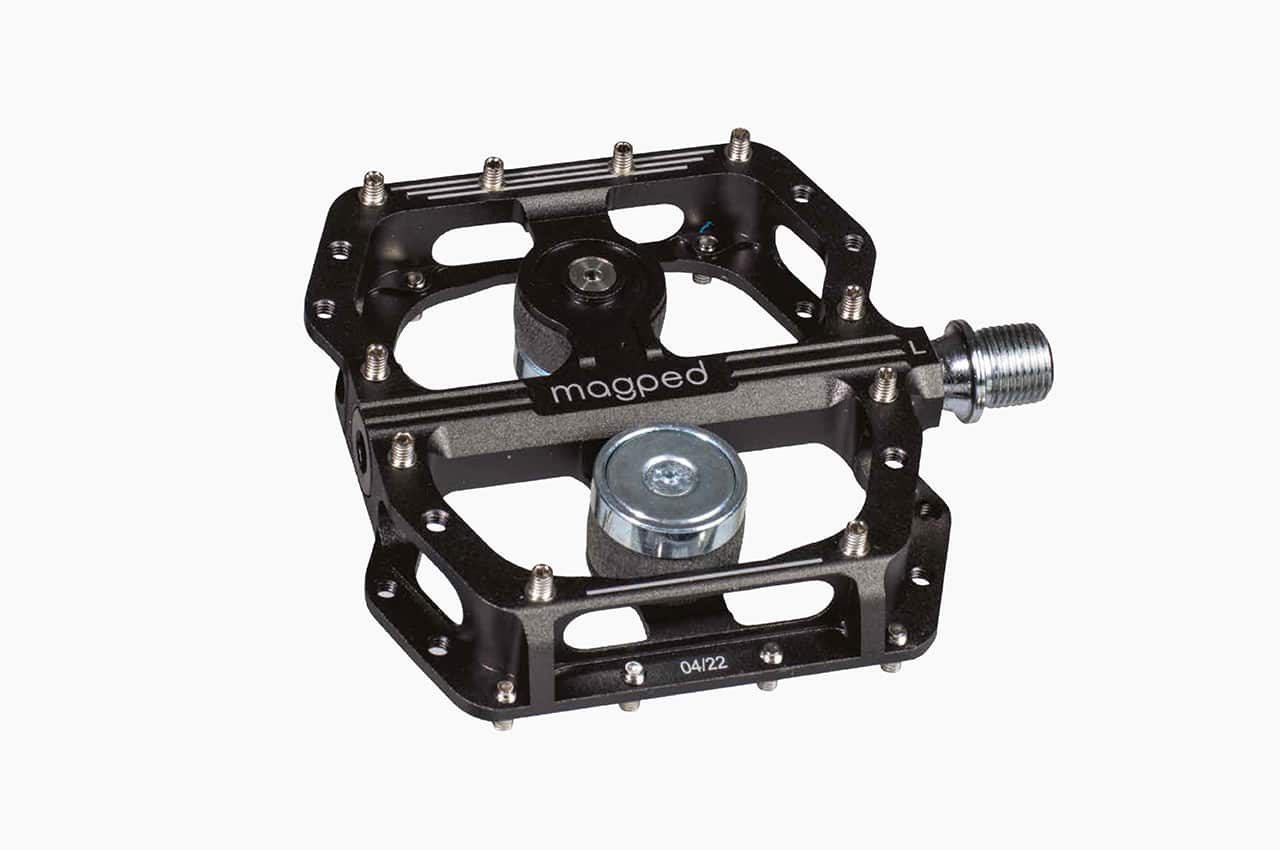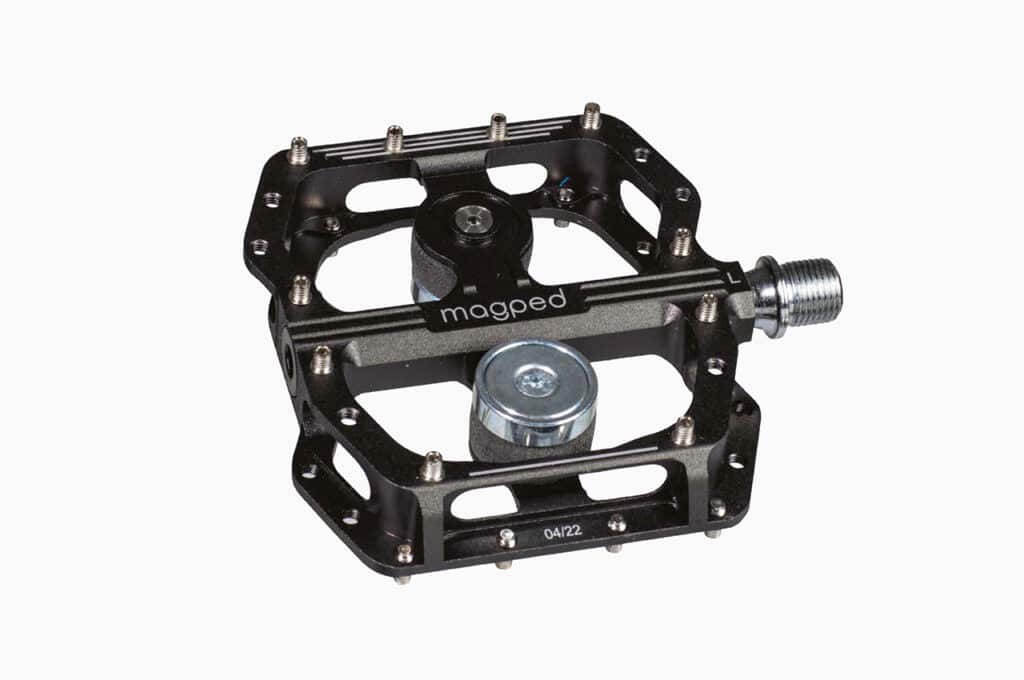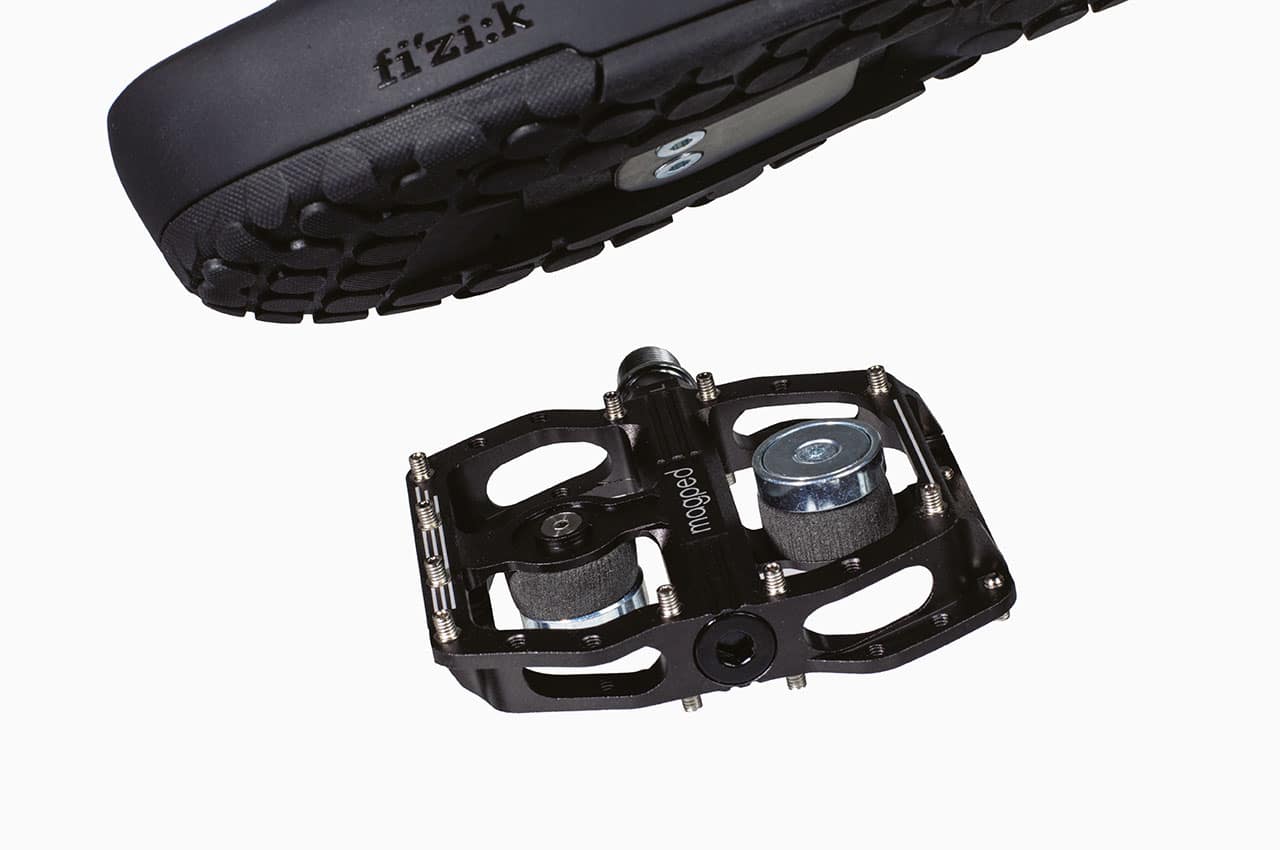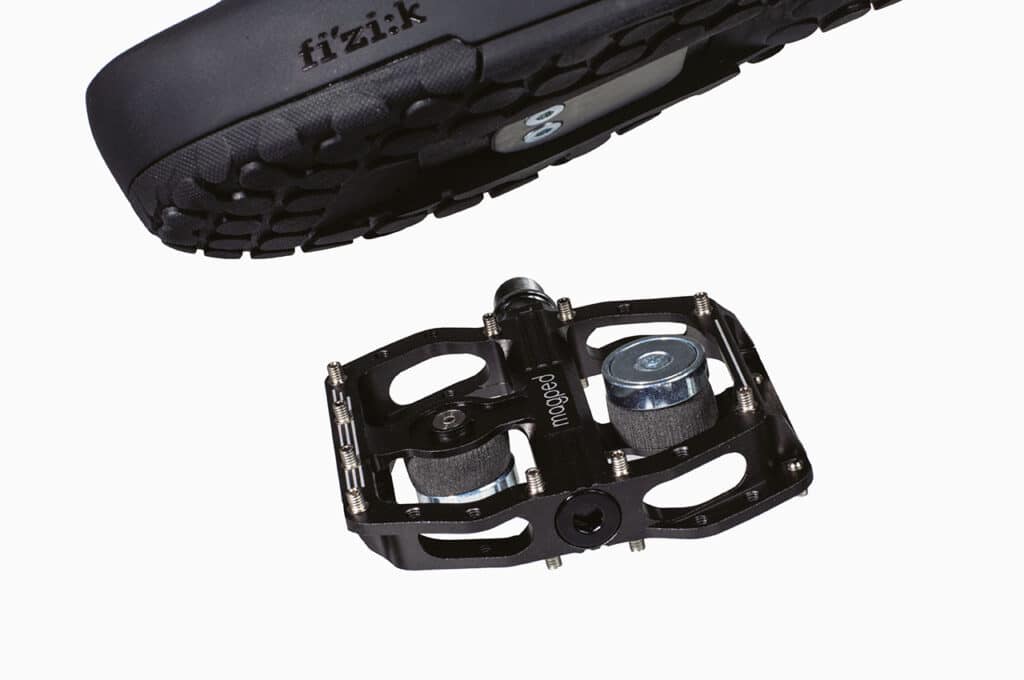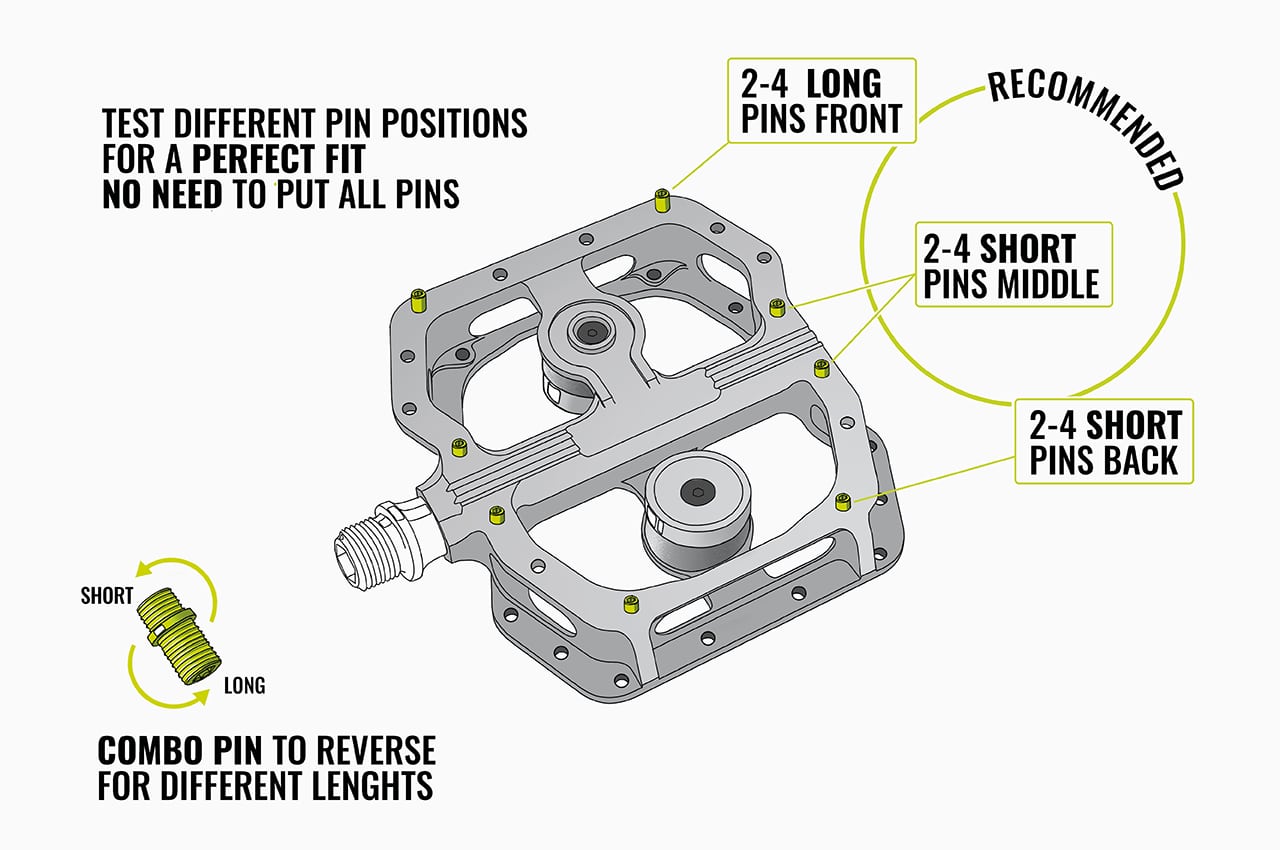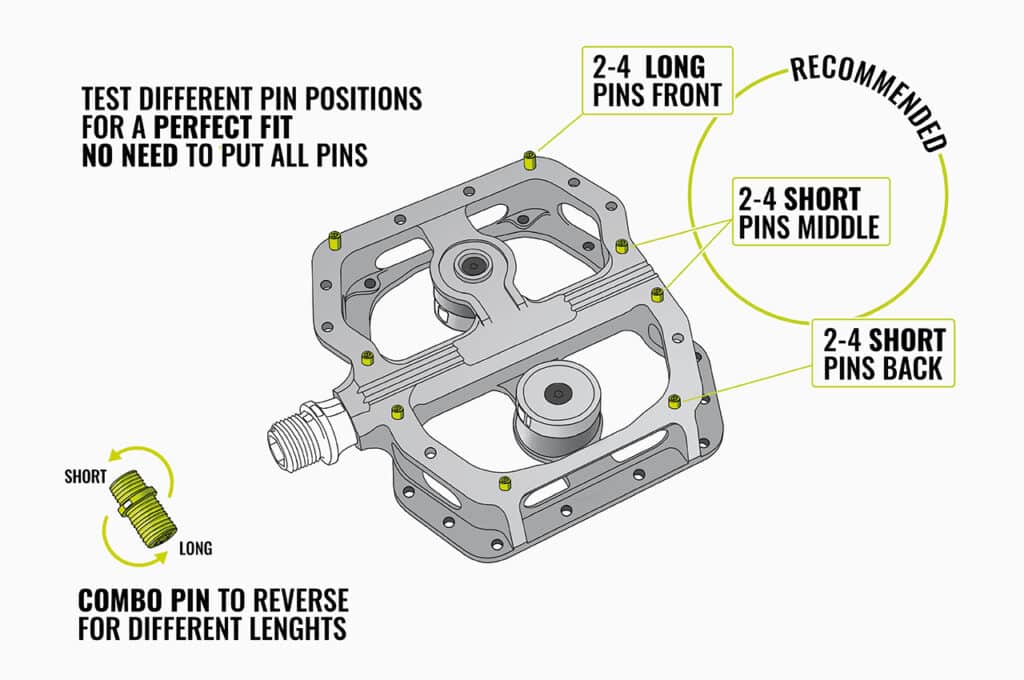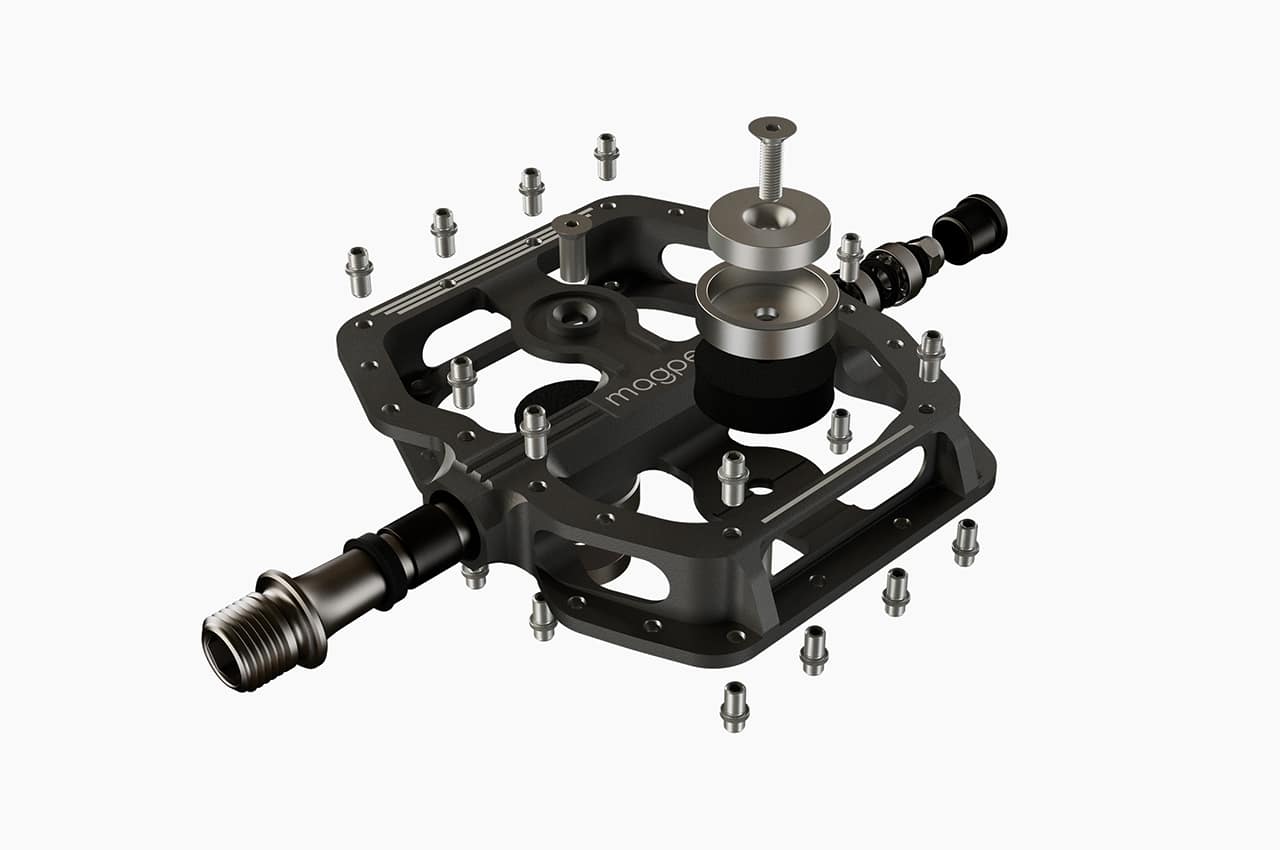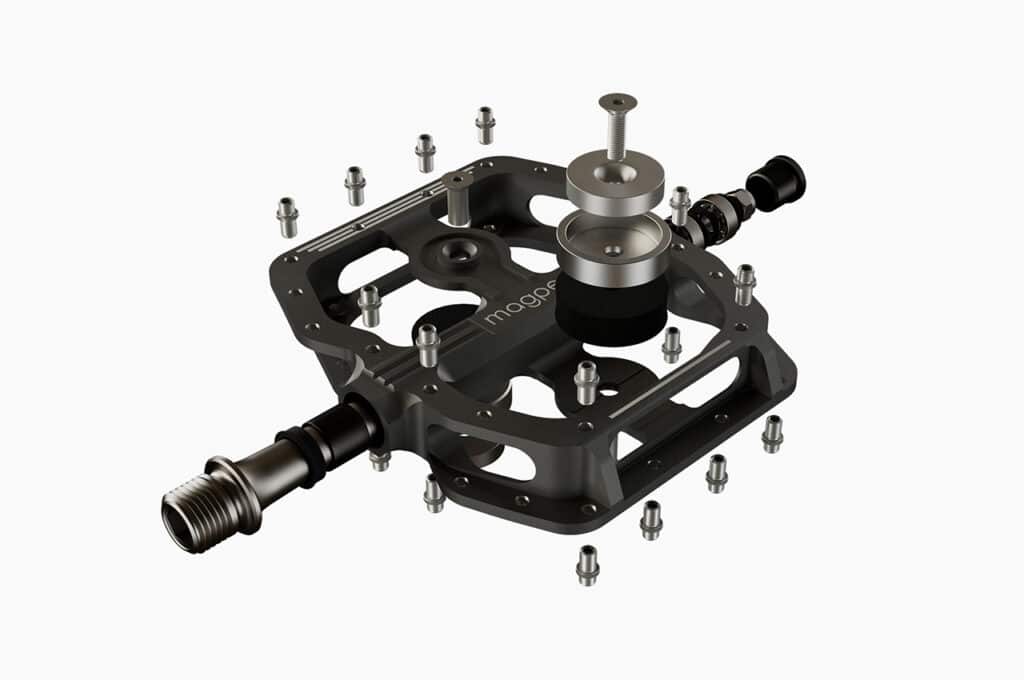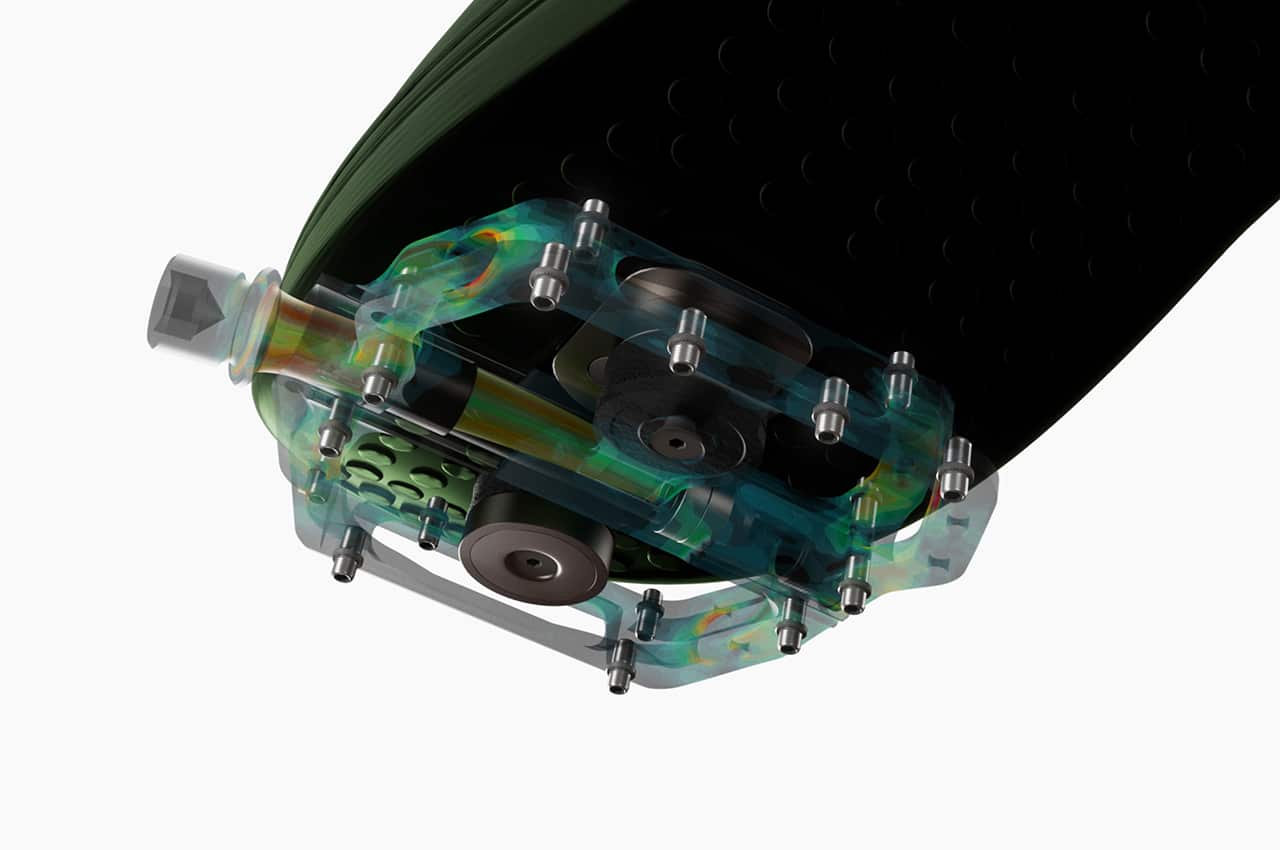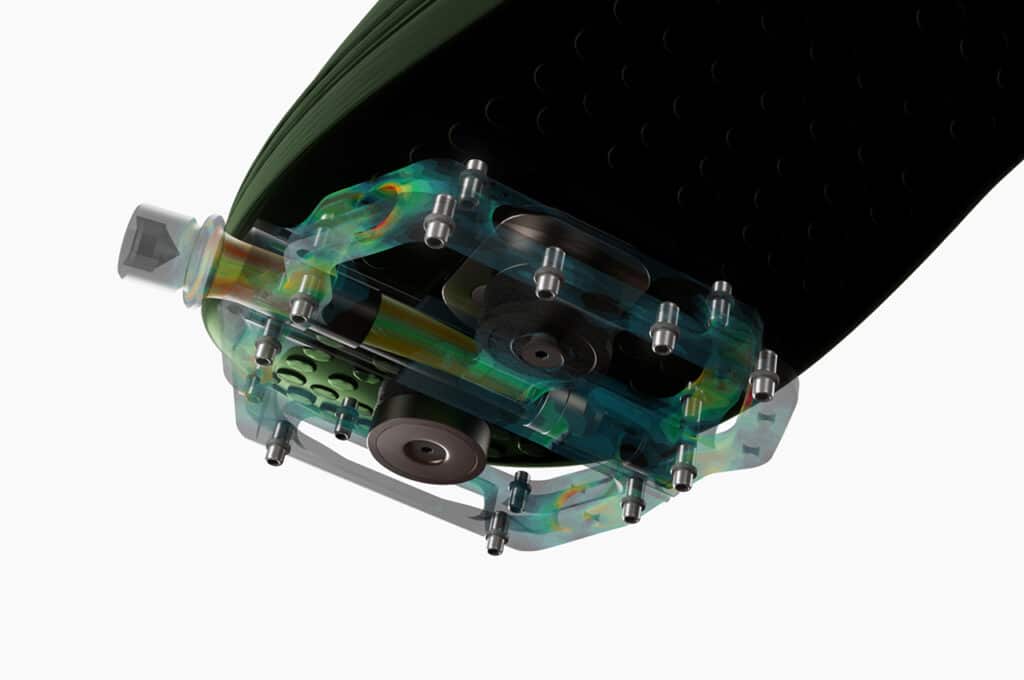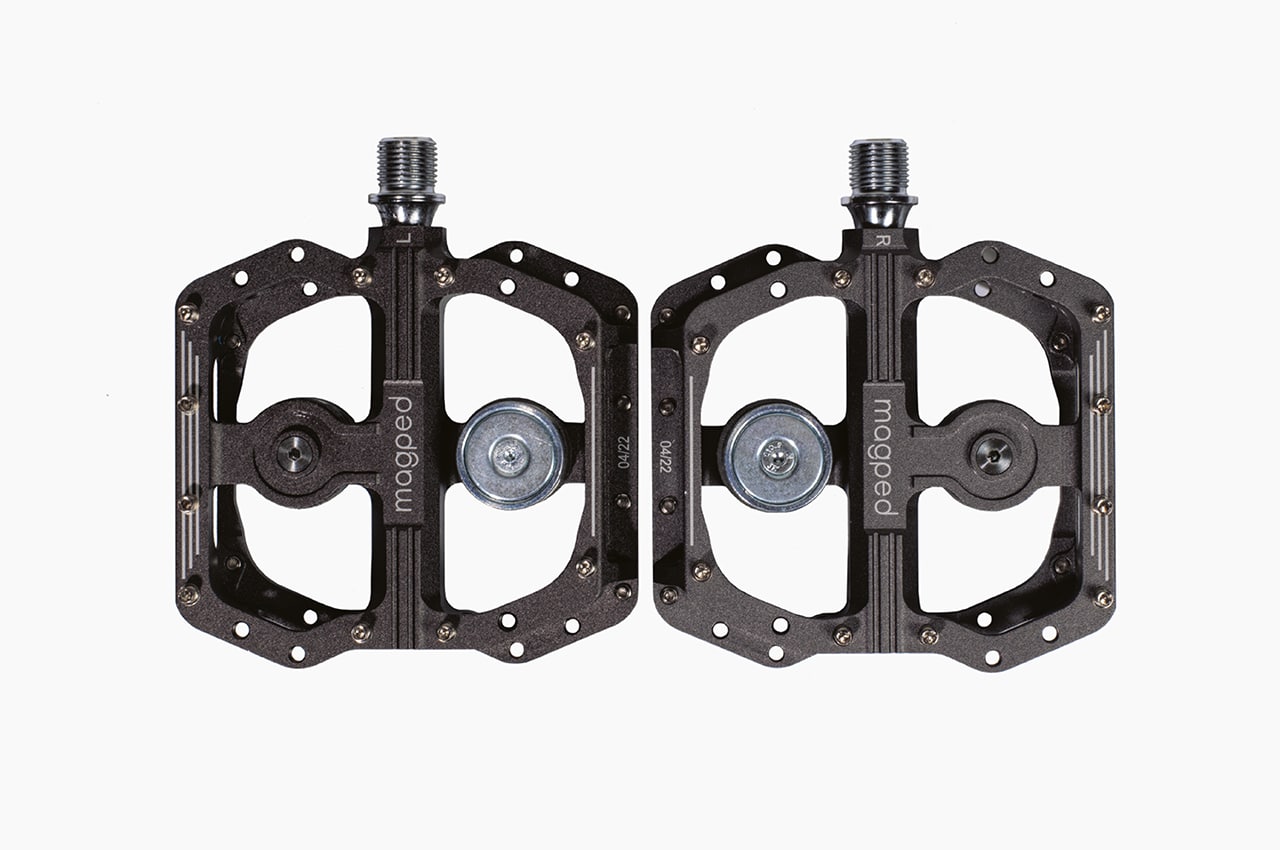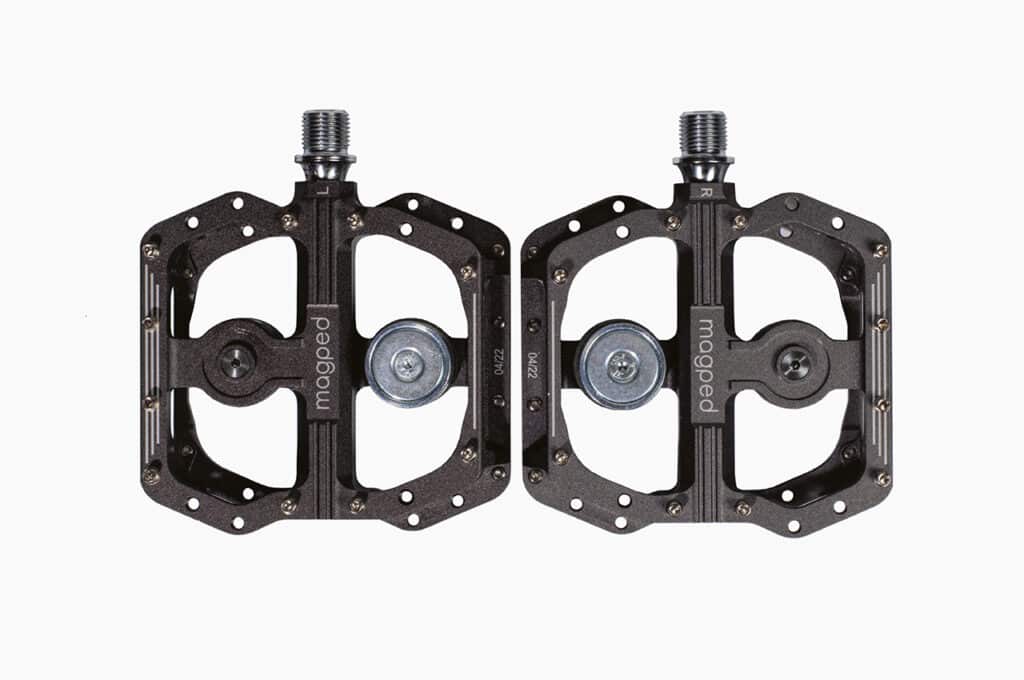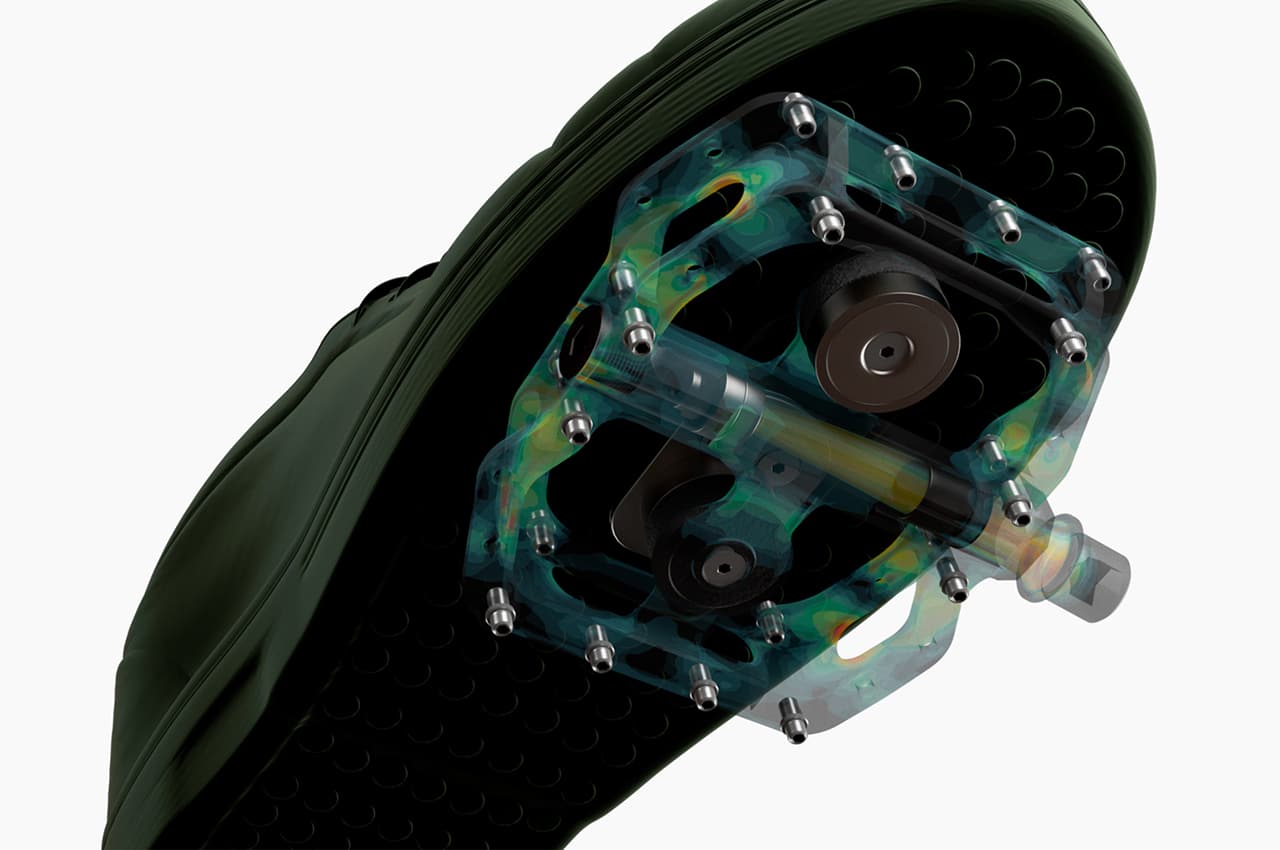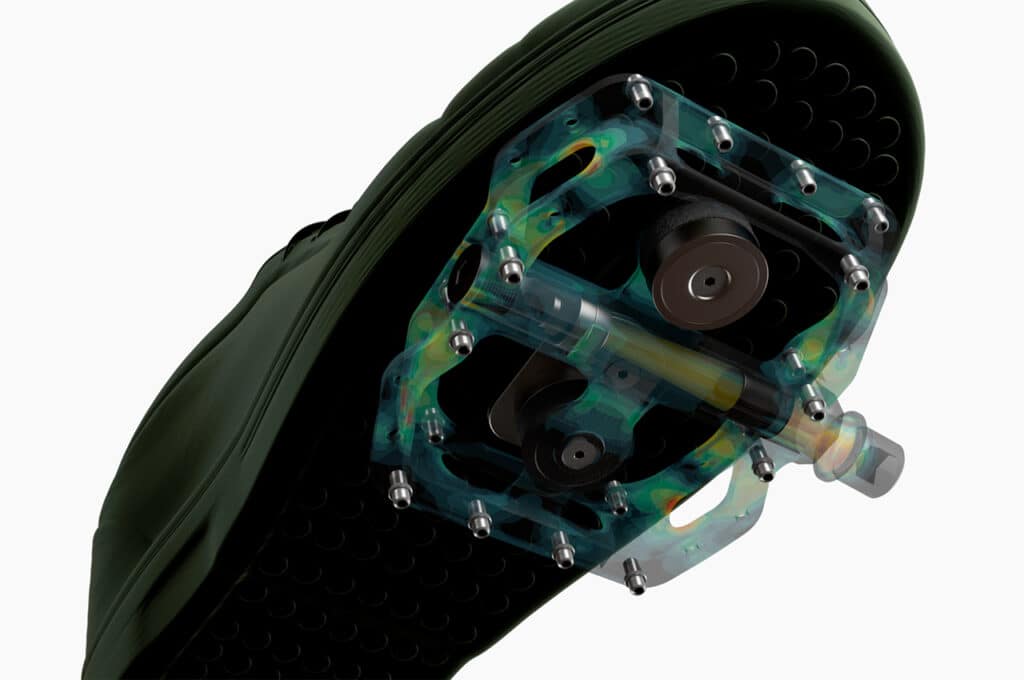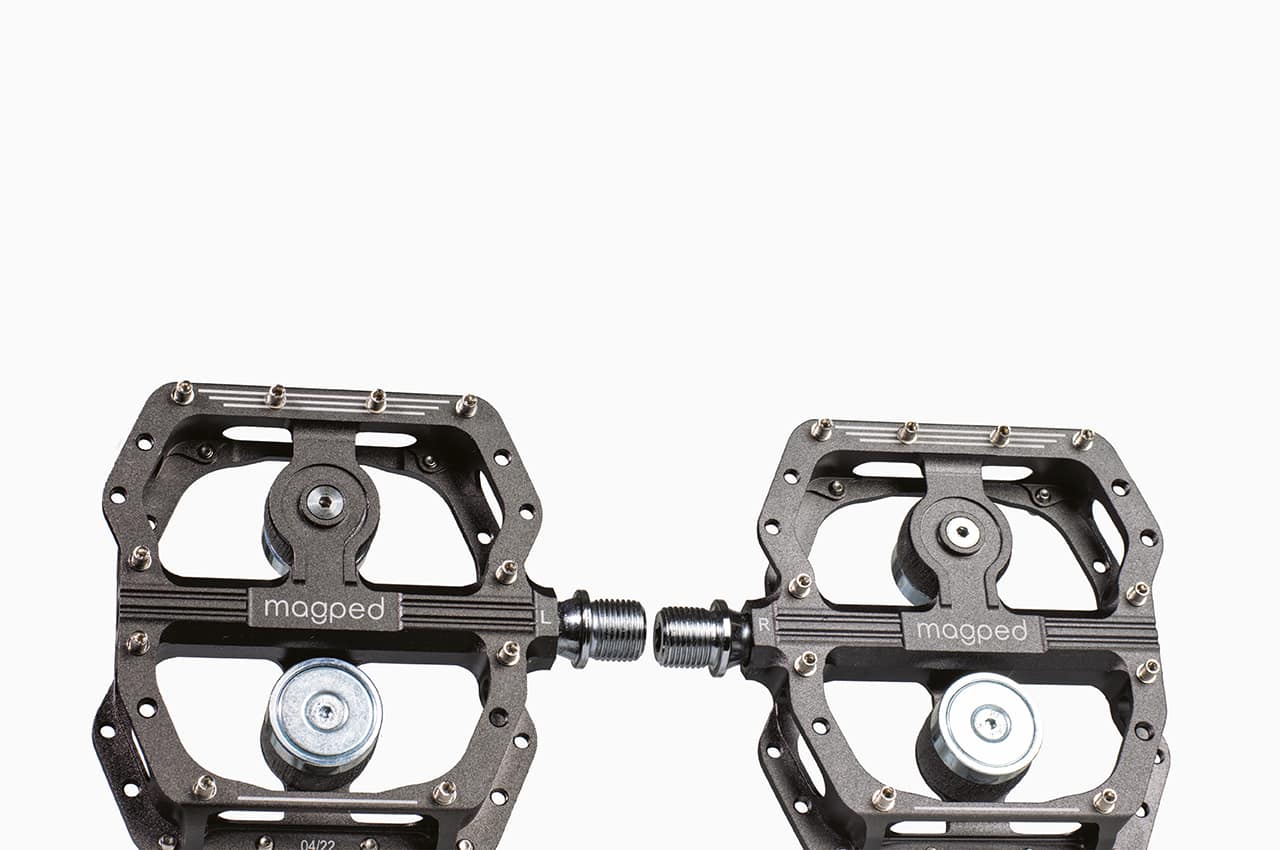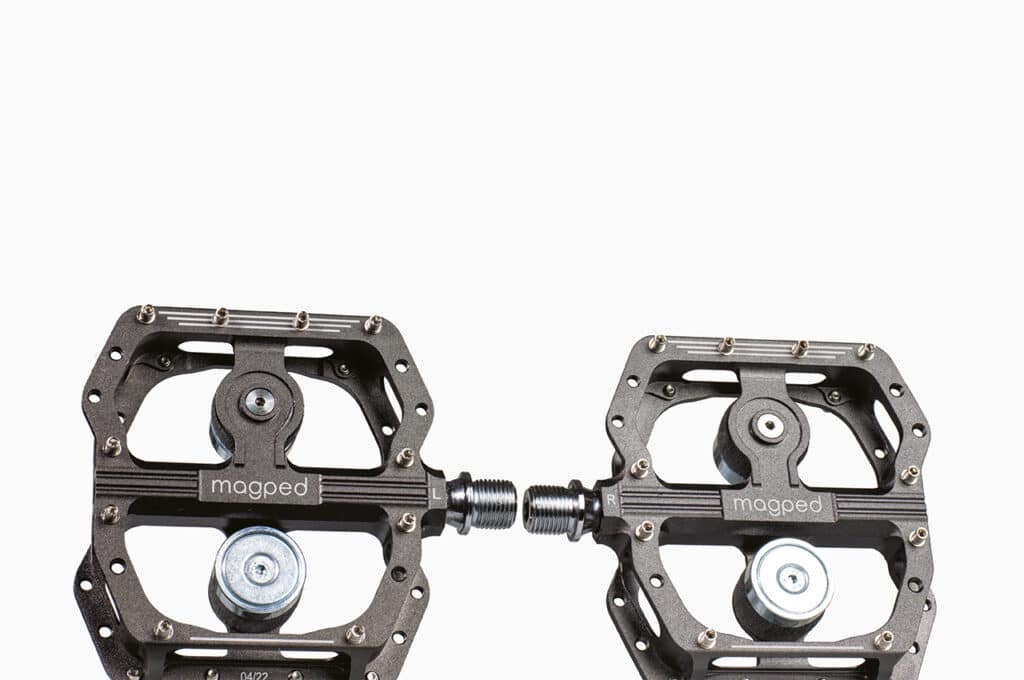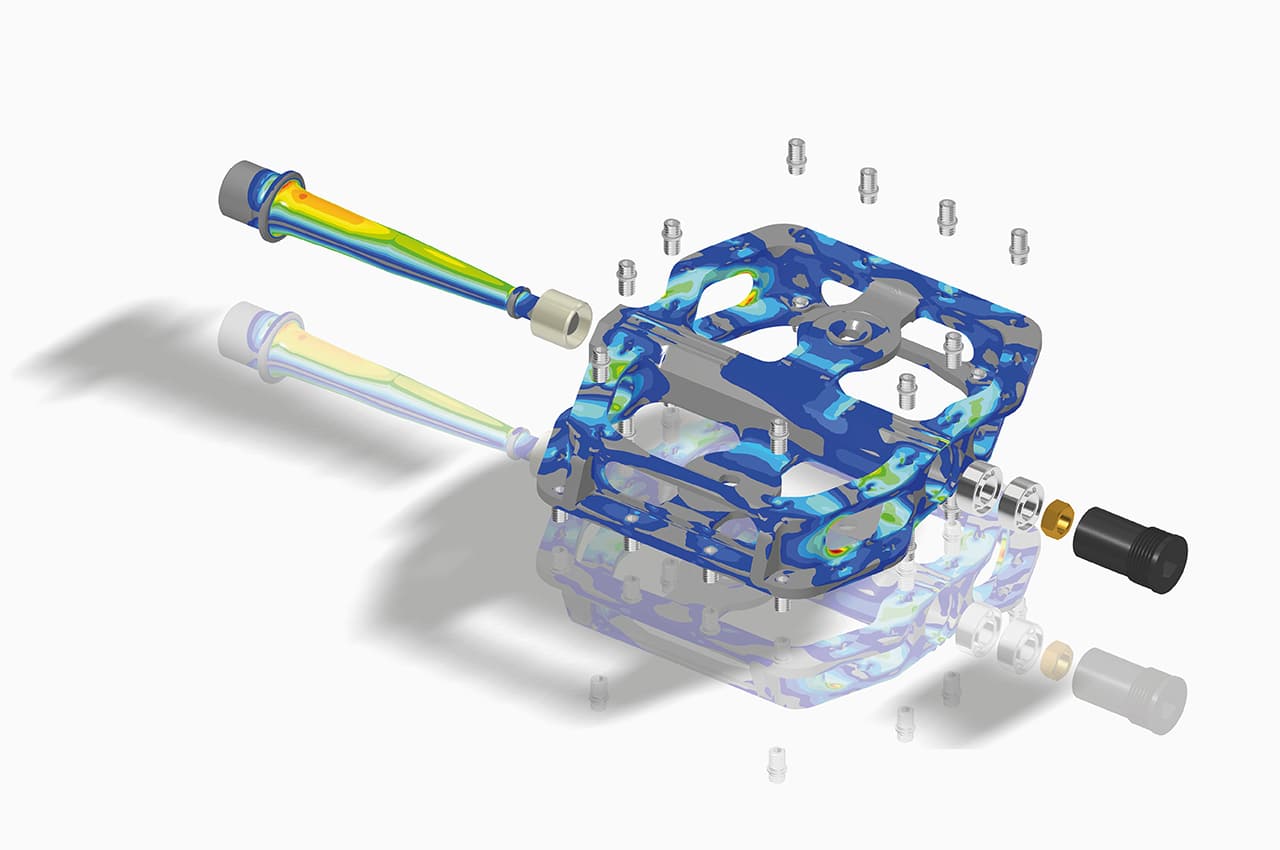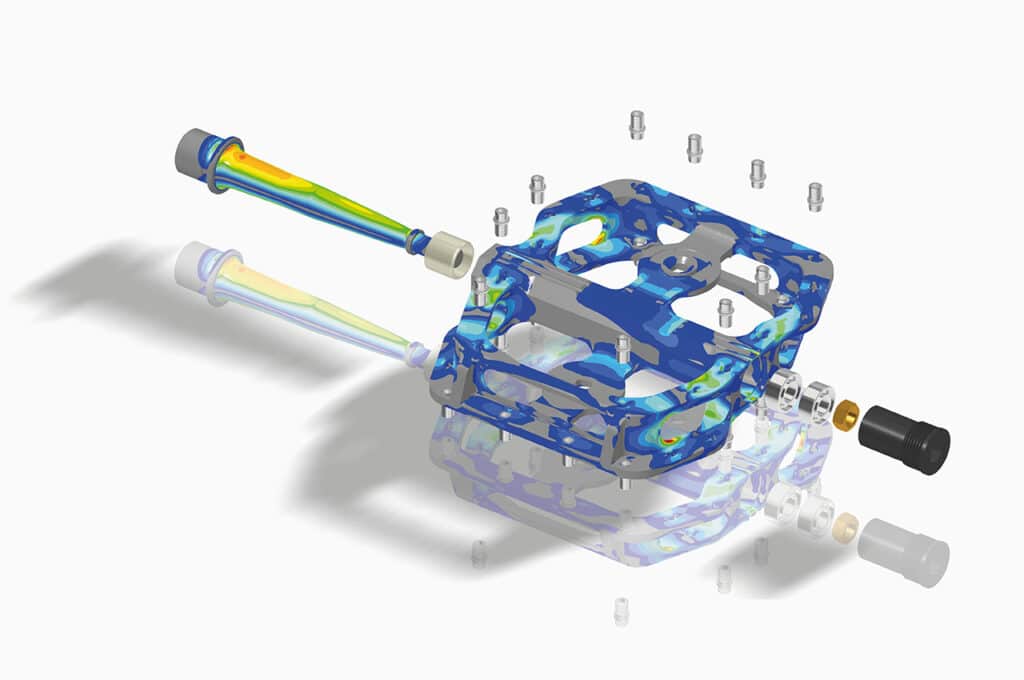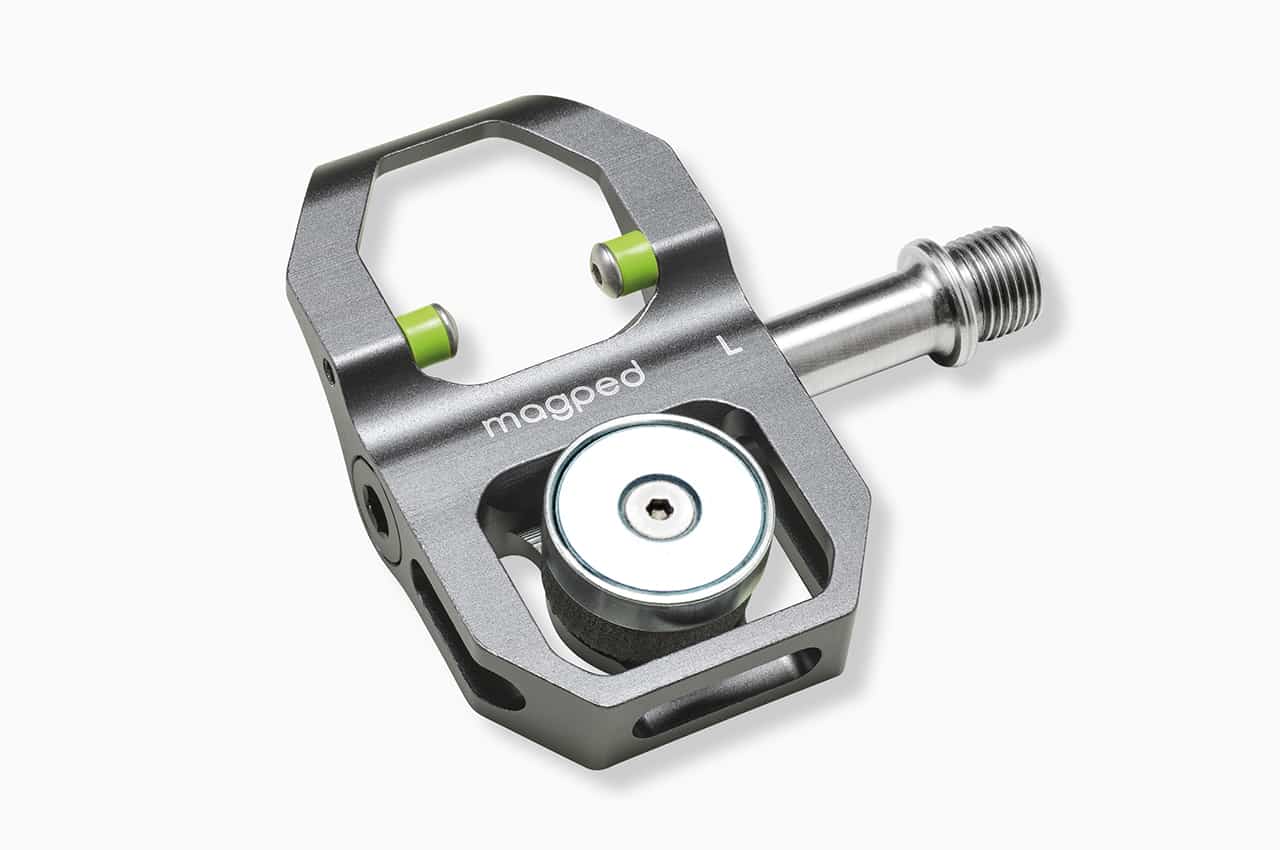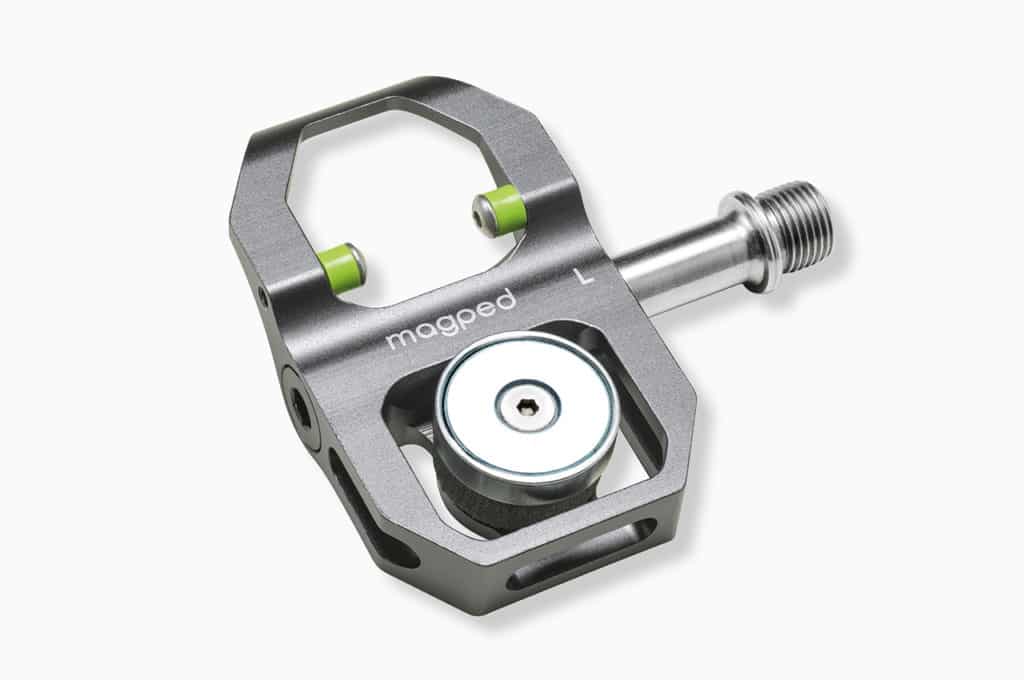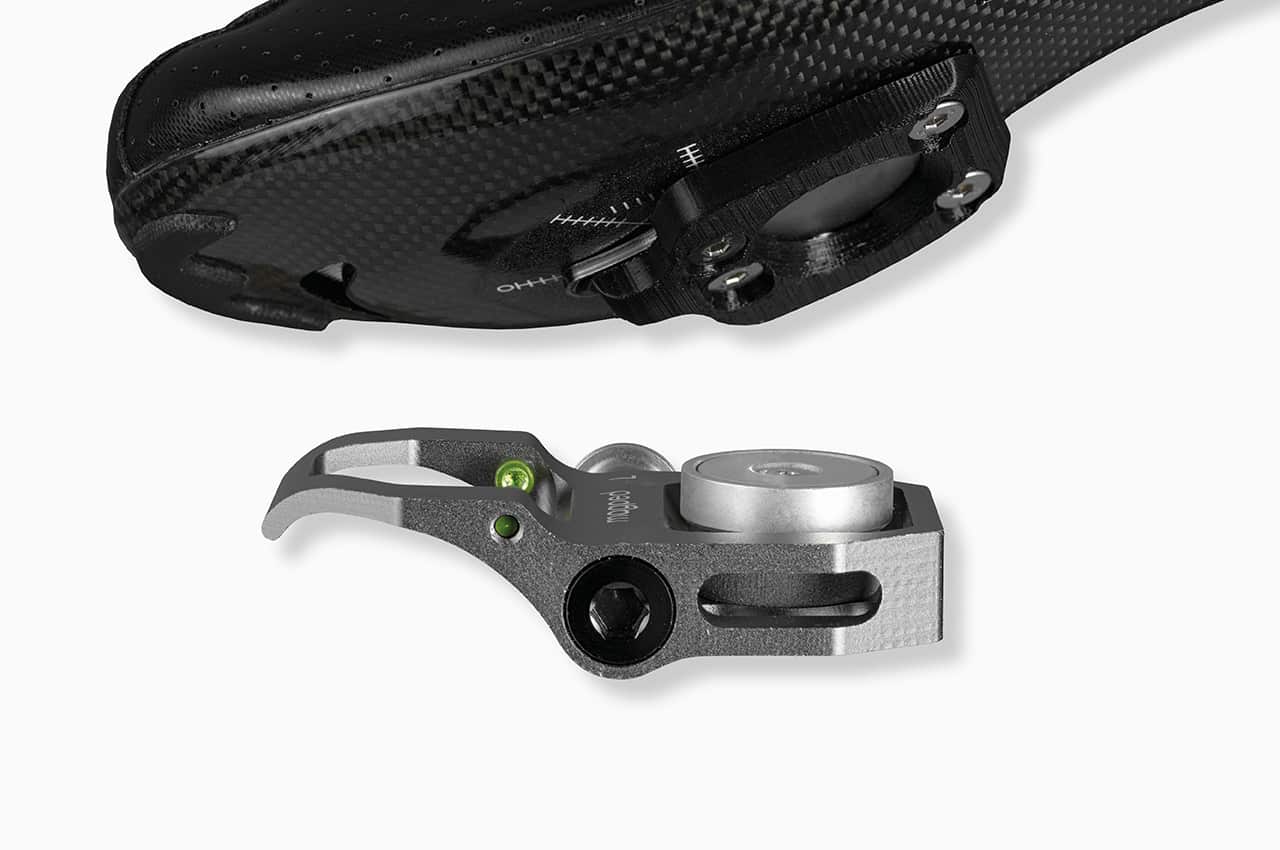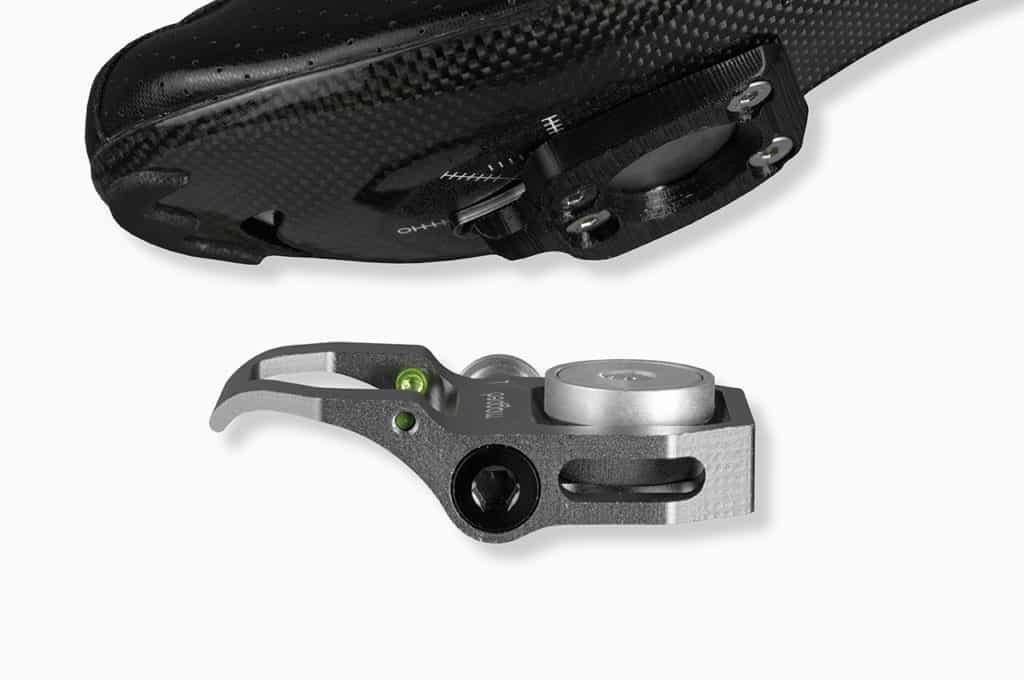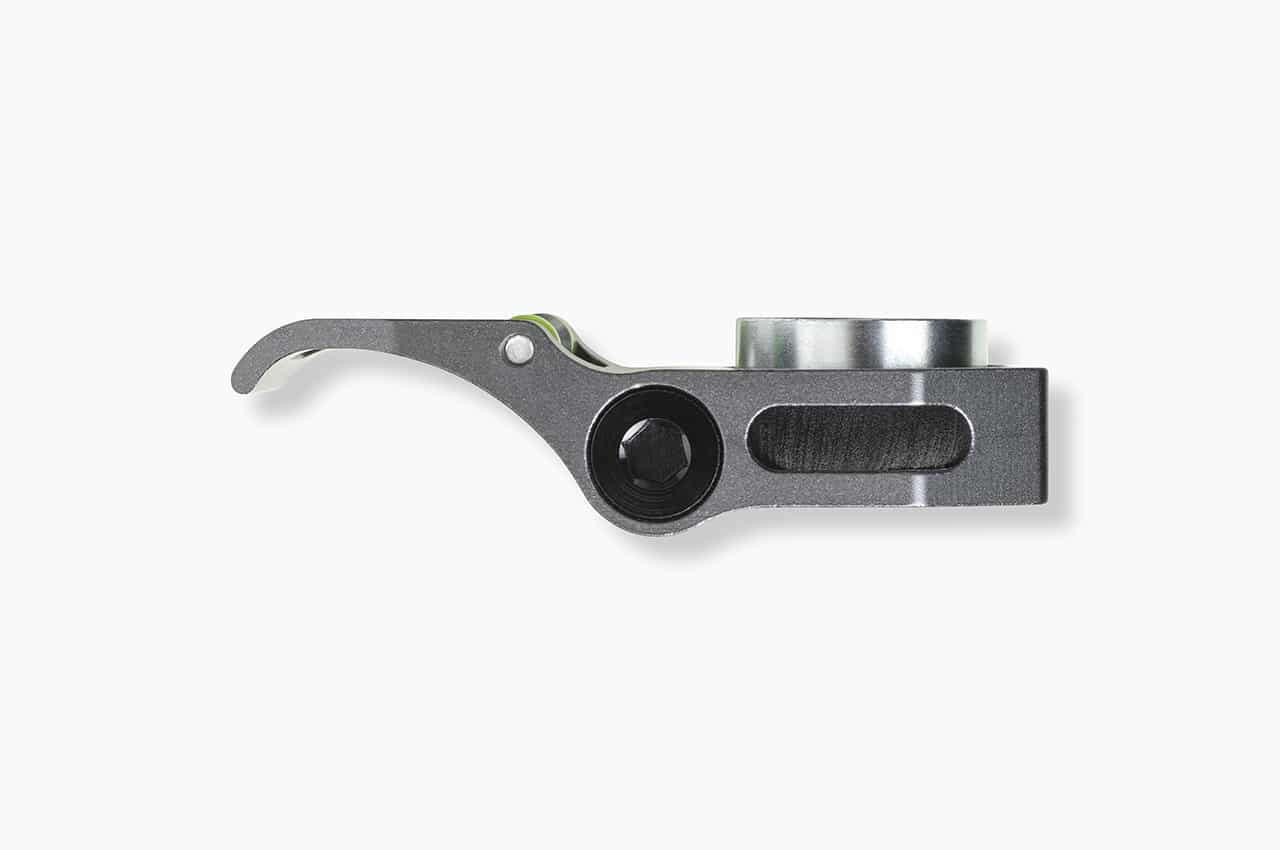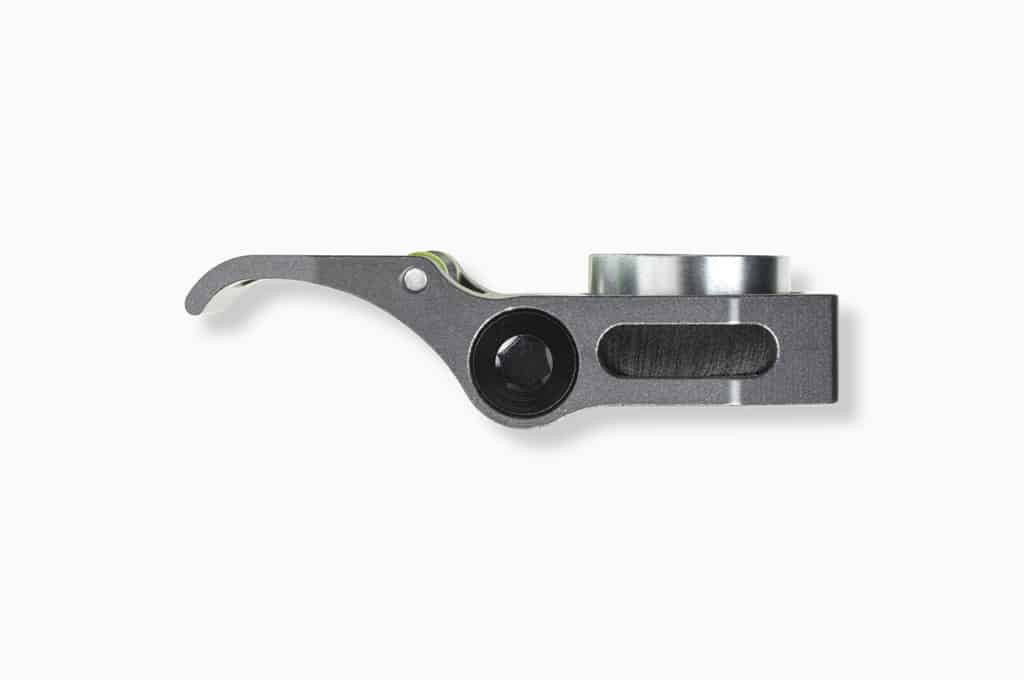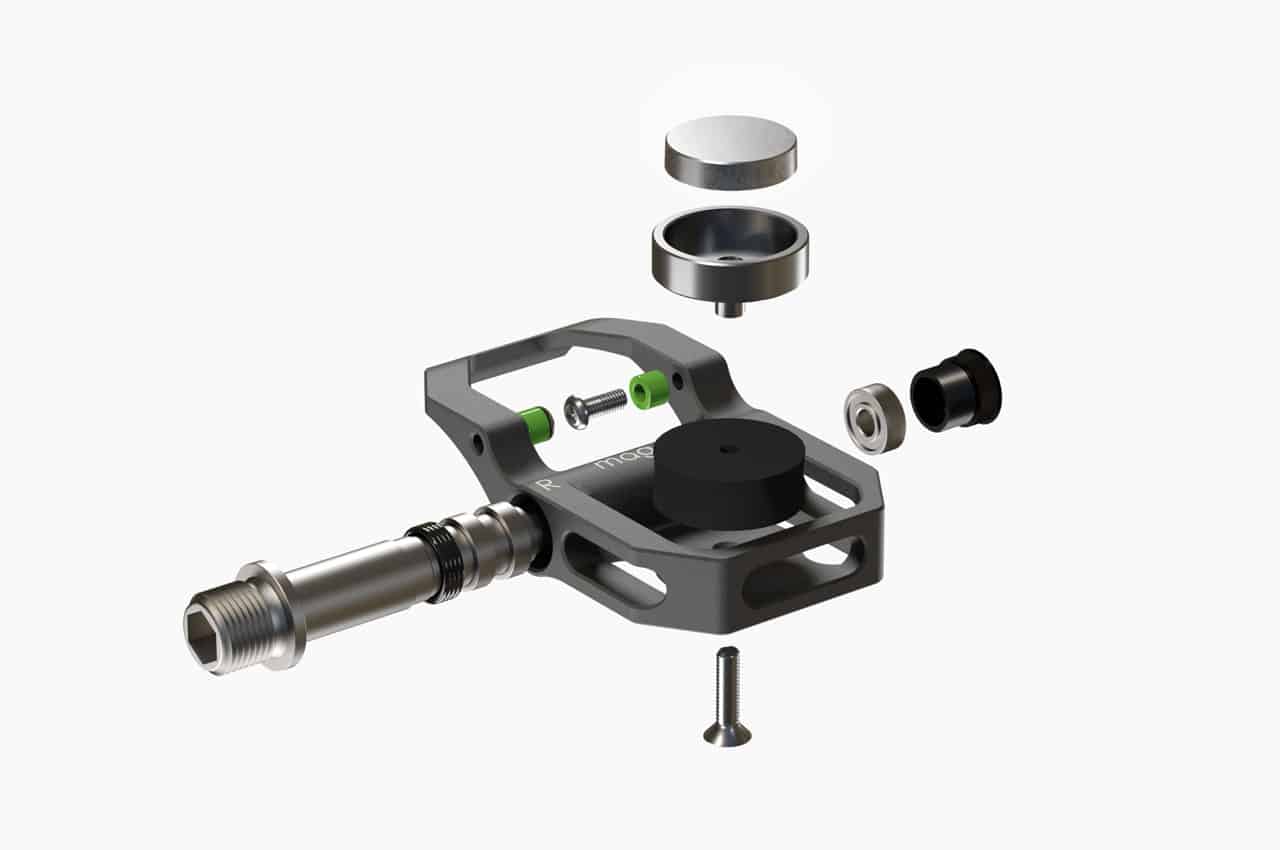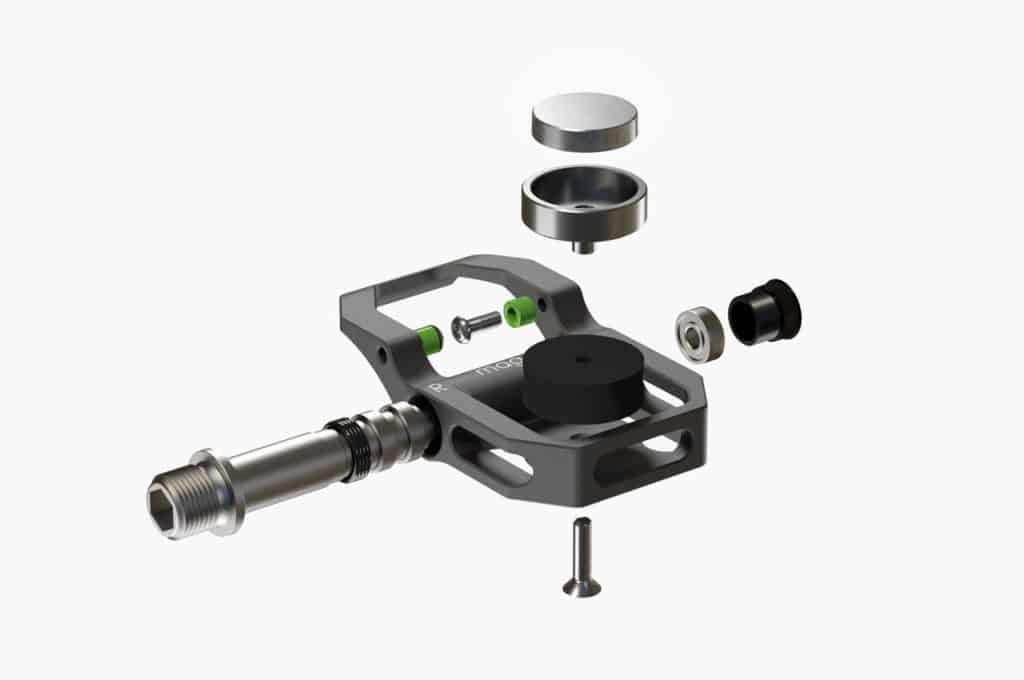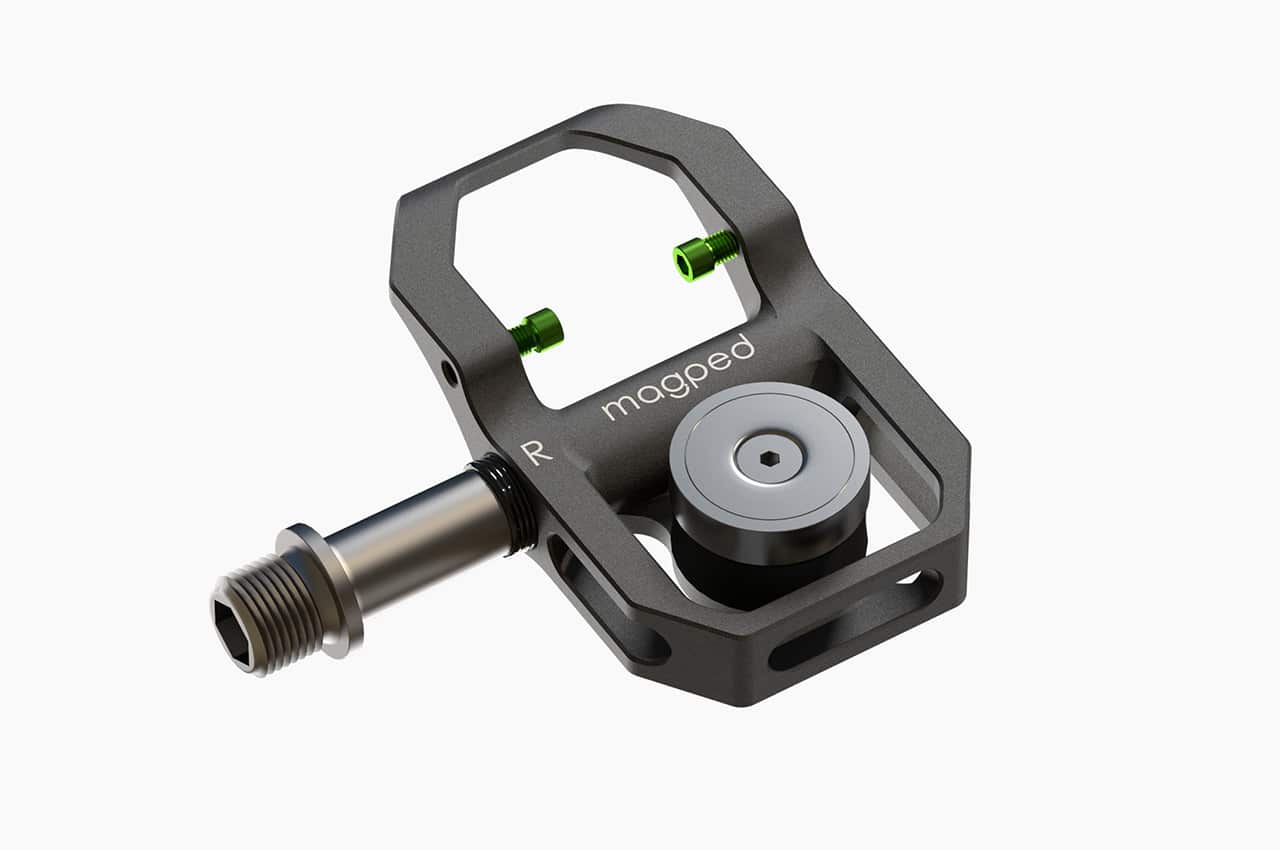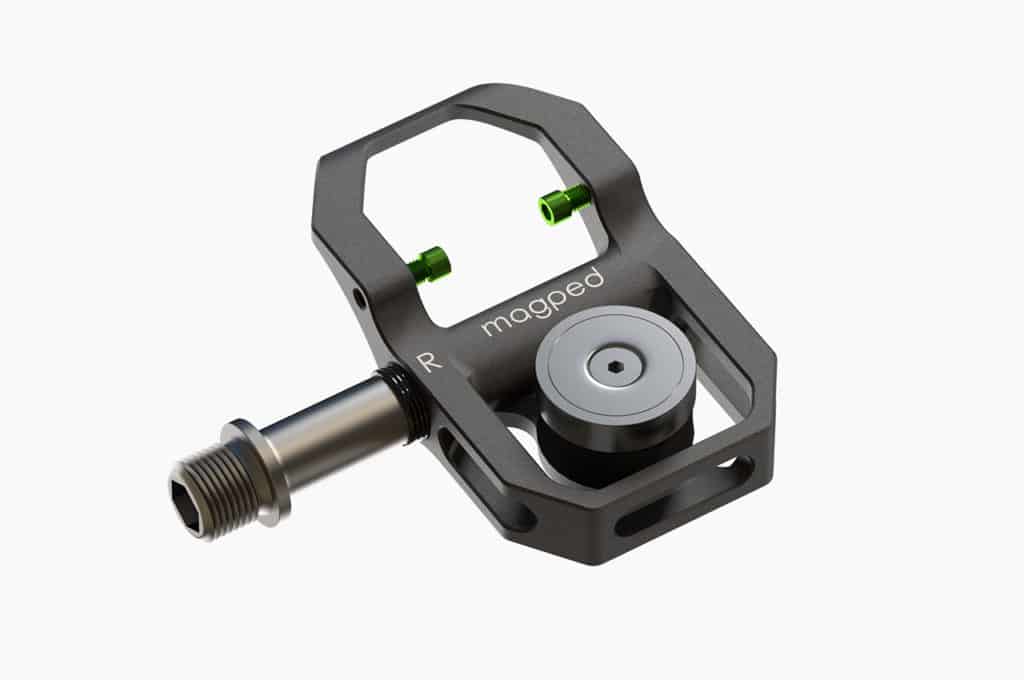 GRAVEL / CROSS COUNTRY / TRAIL / ALL MOUNTAIN
Weight: 320 – 338g Titanium spindle, Magnesium body
HIGH END, ULTRA LIGHT MULTI-PURPOSE PEDAL
more information
Shoe recommendation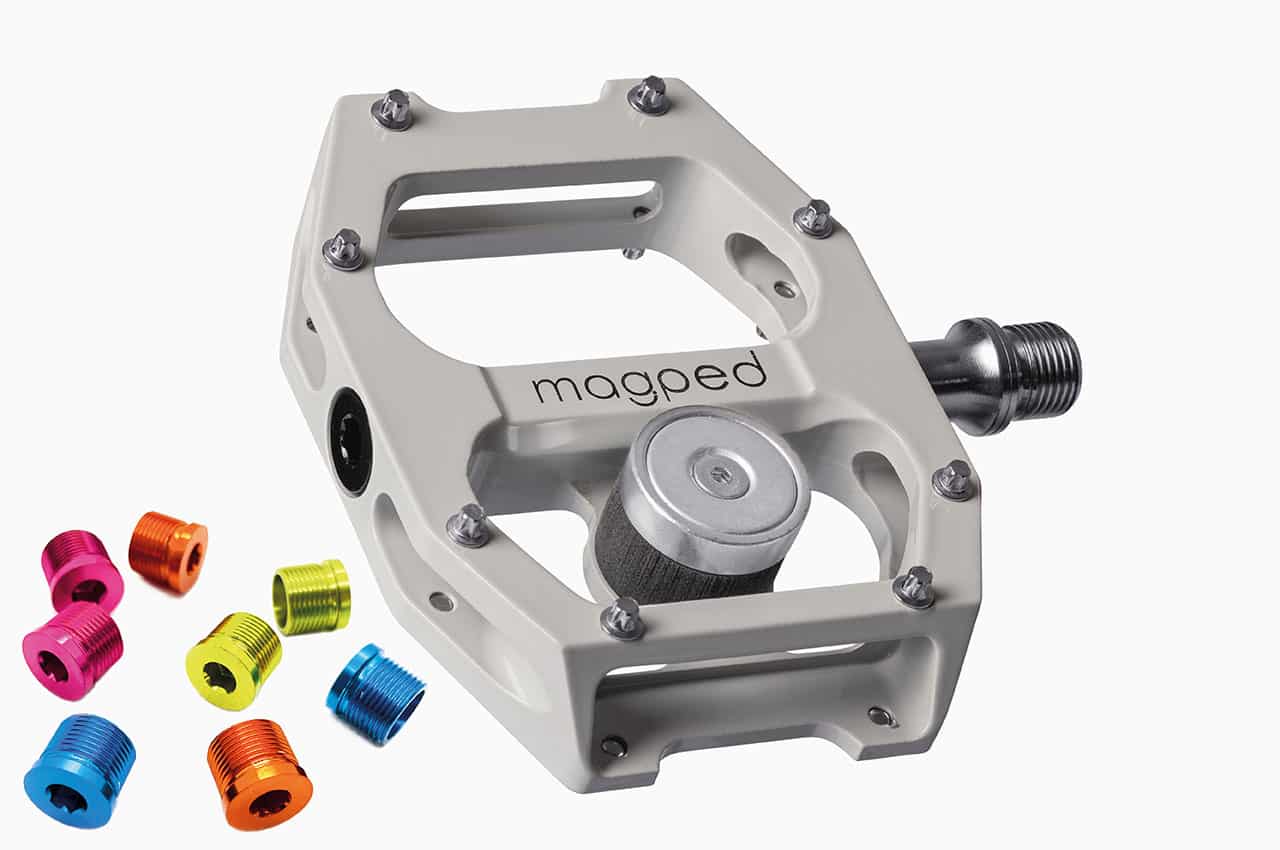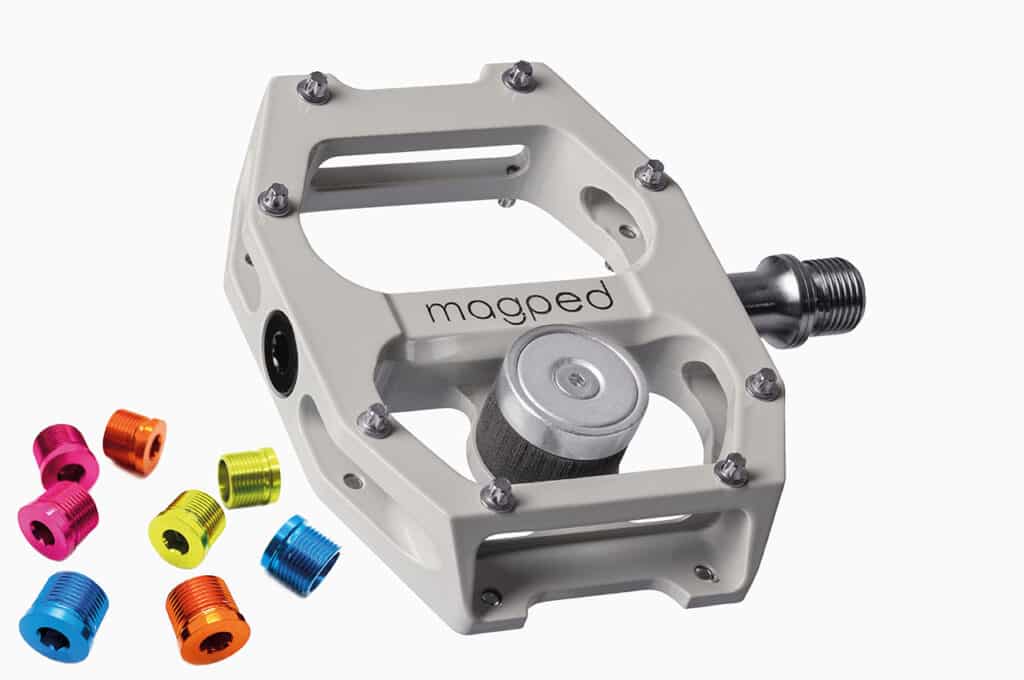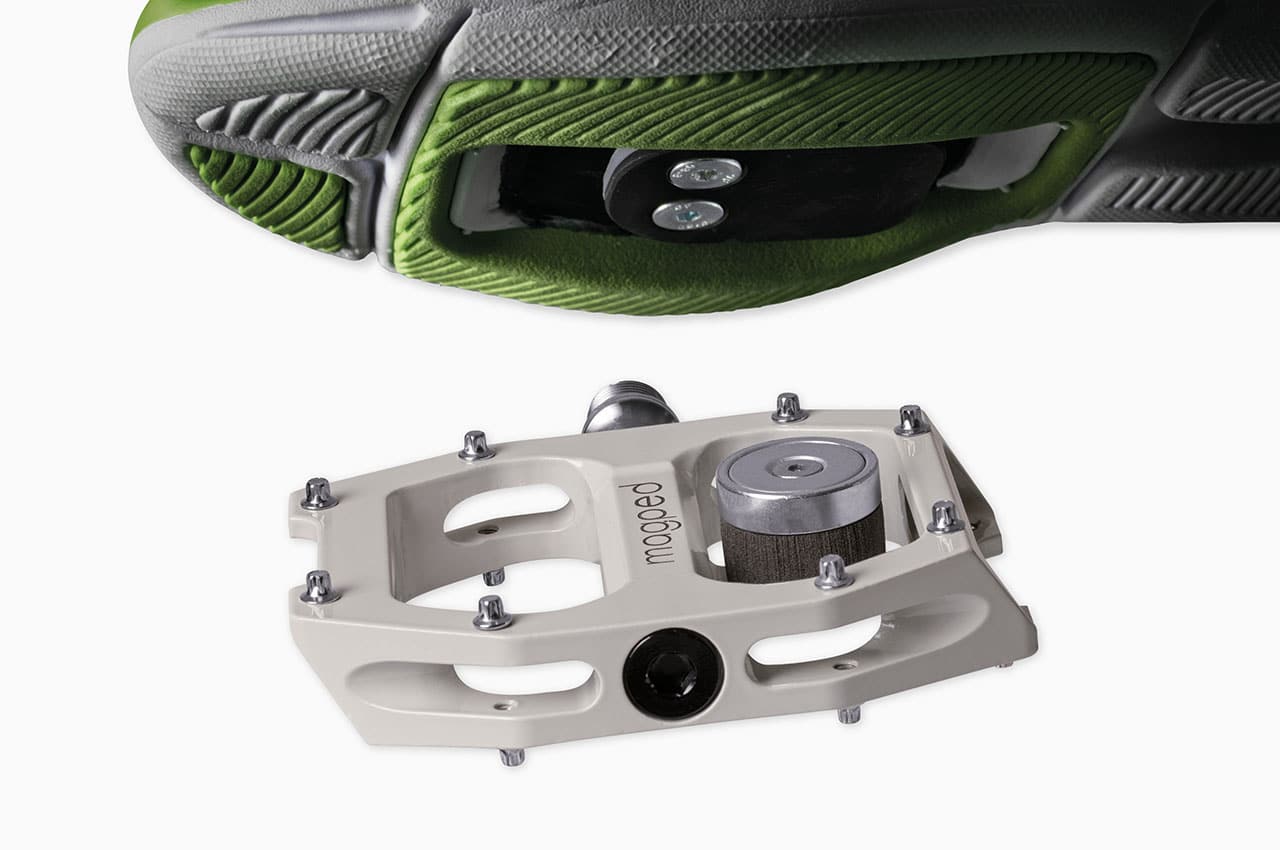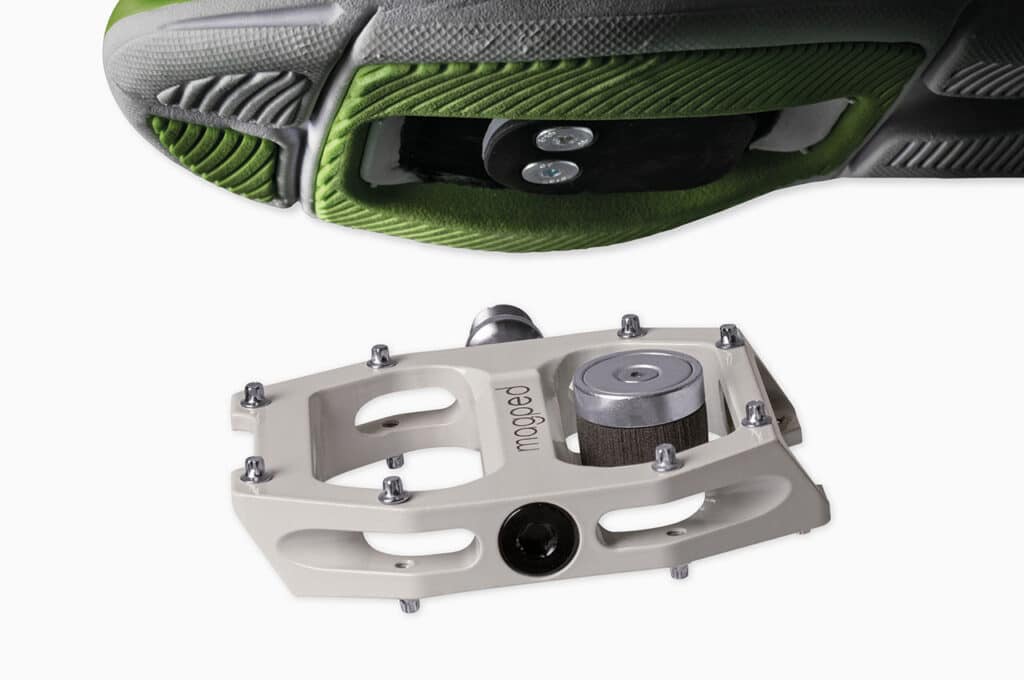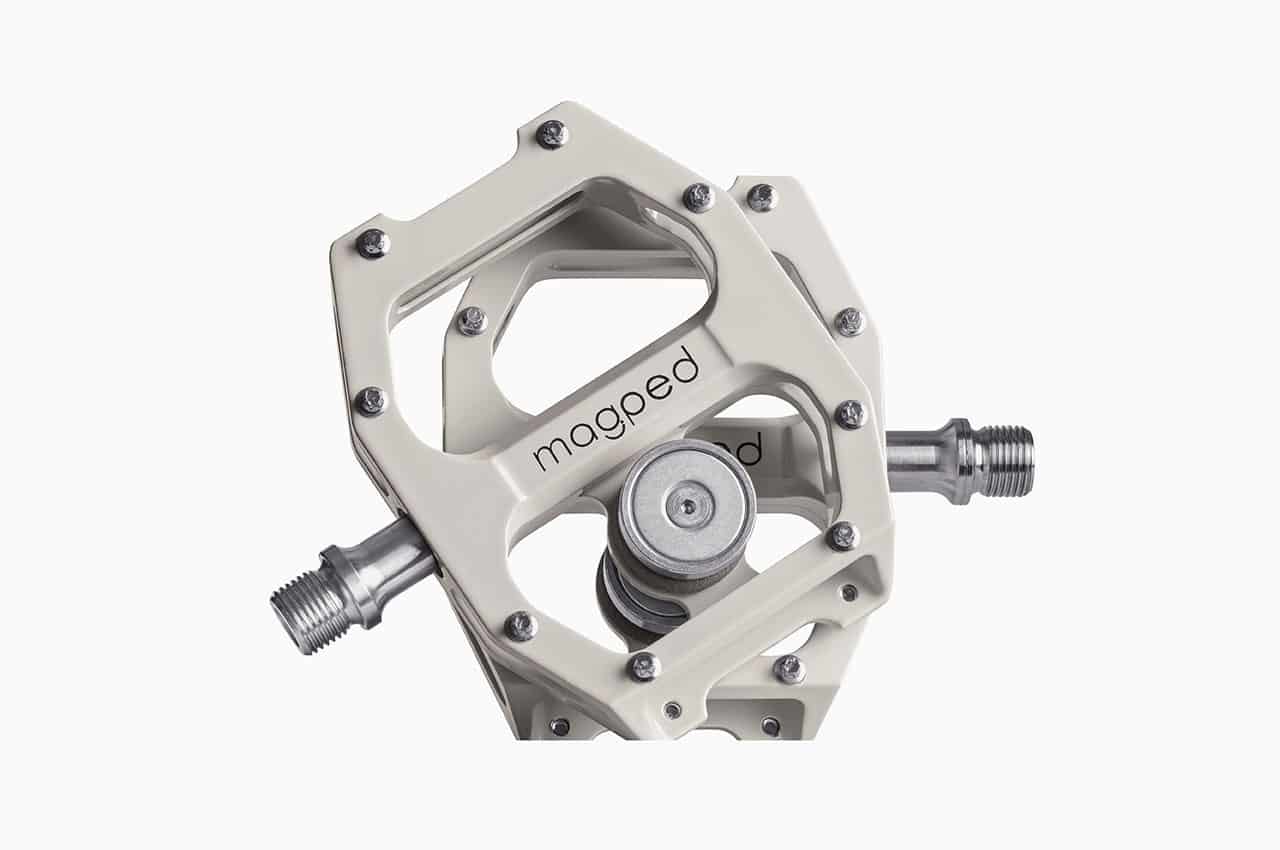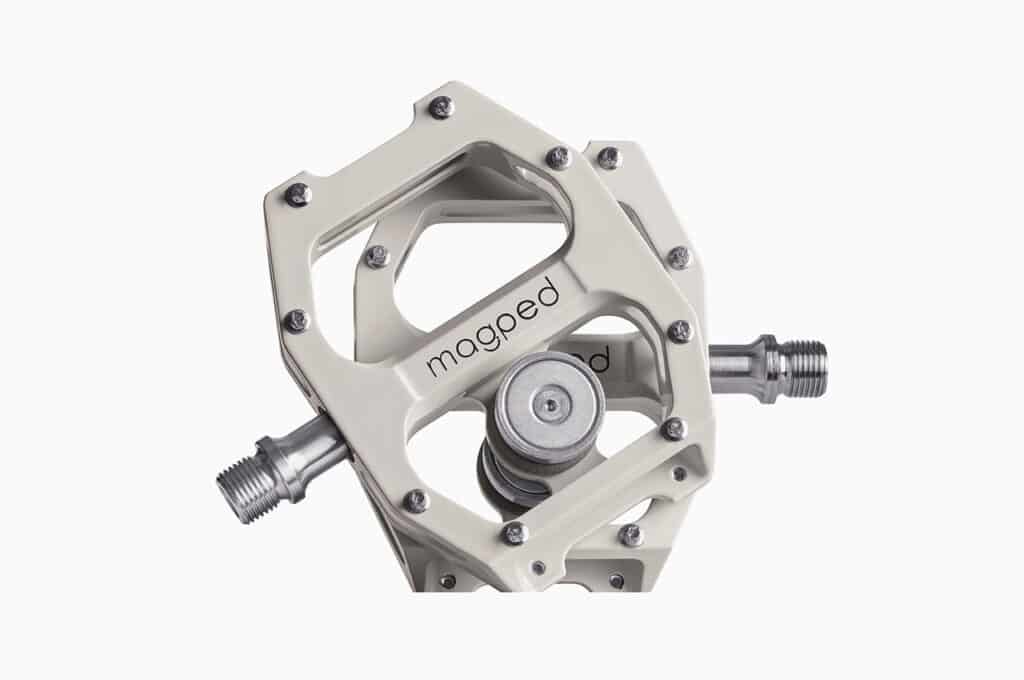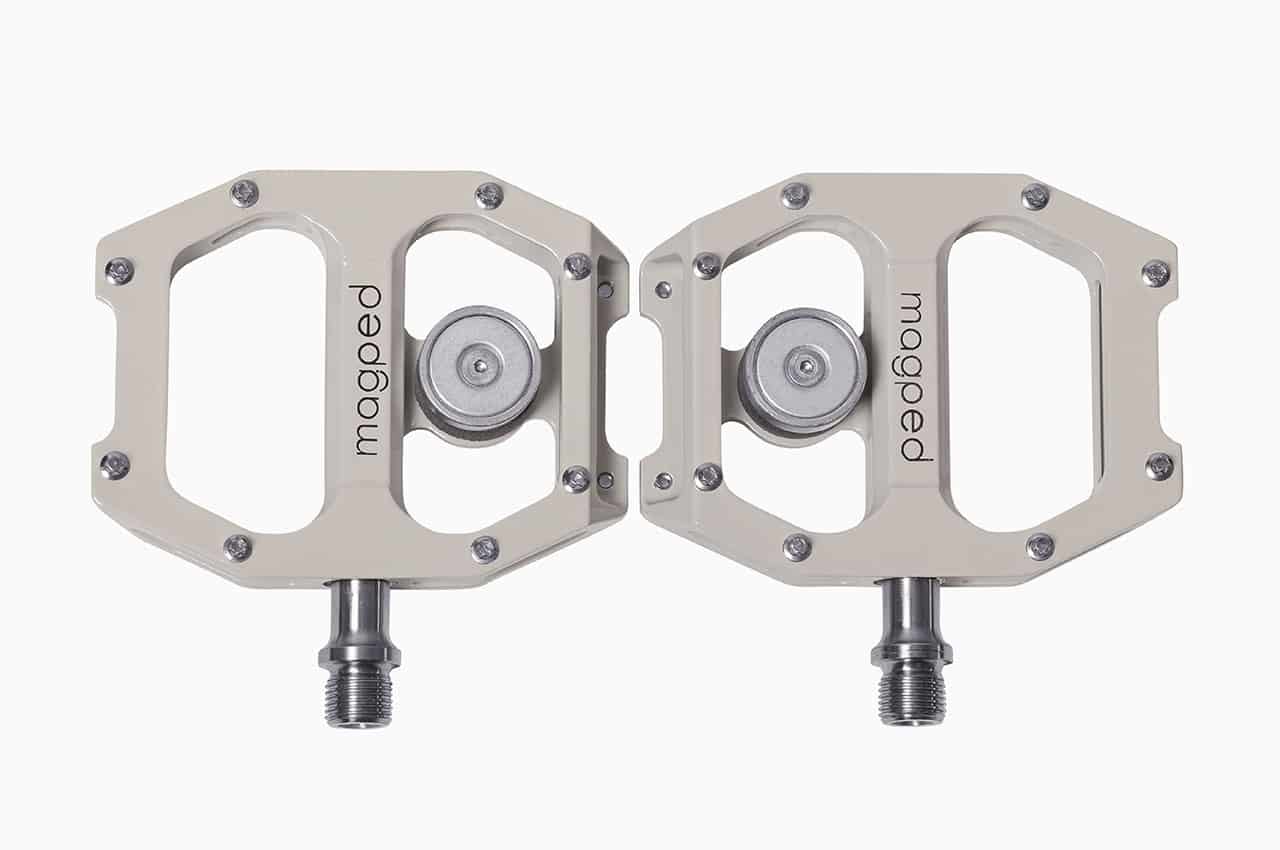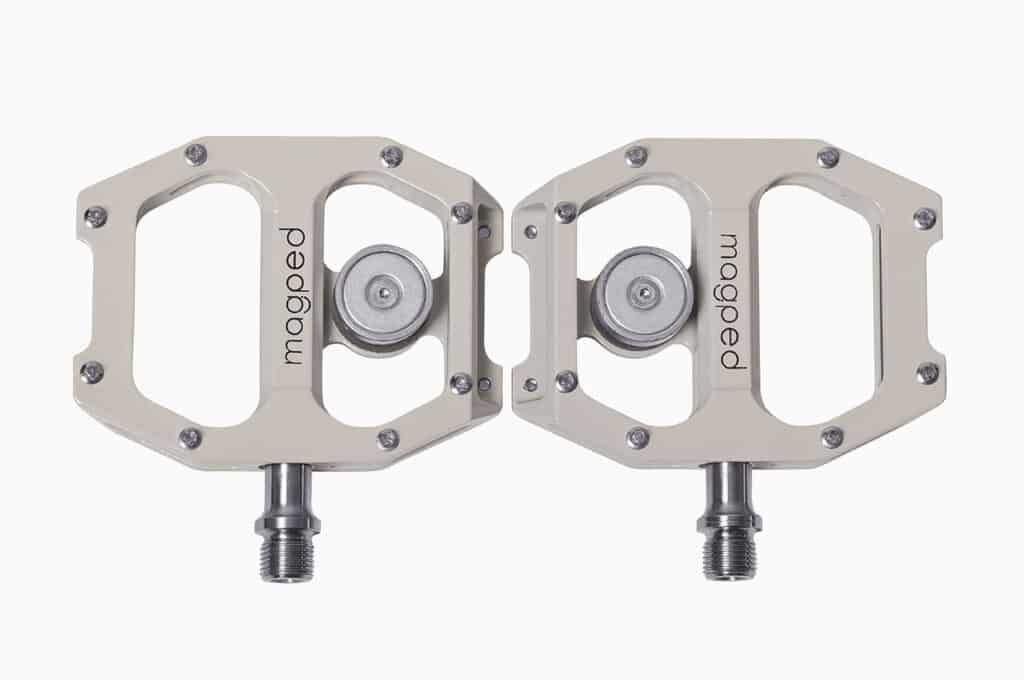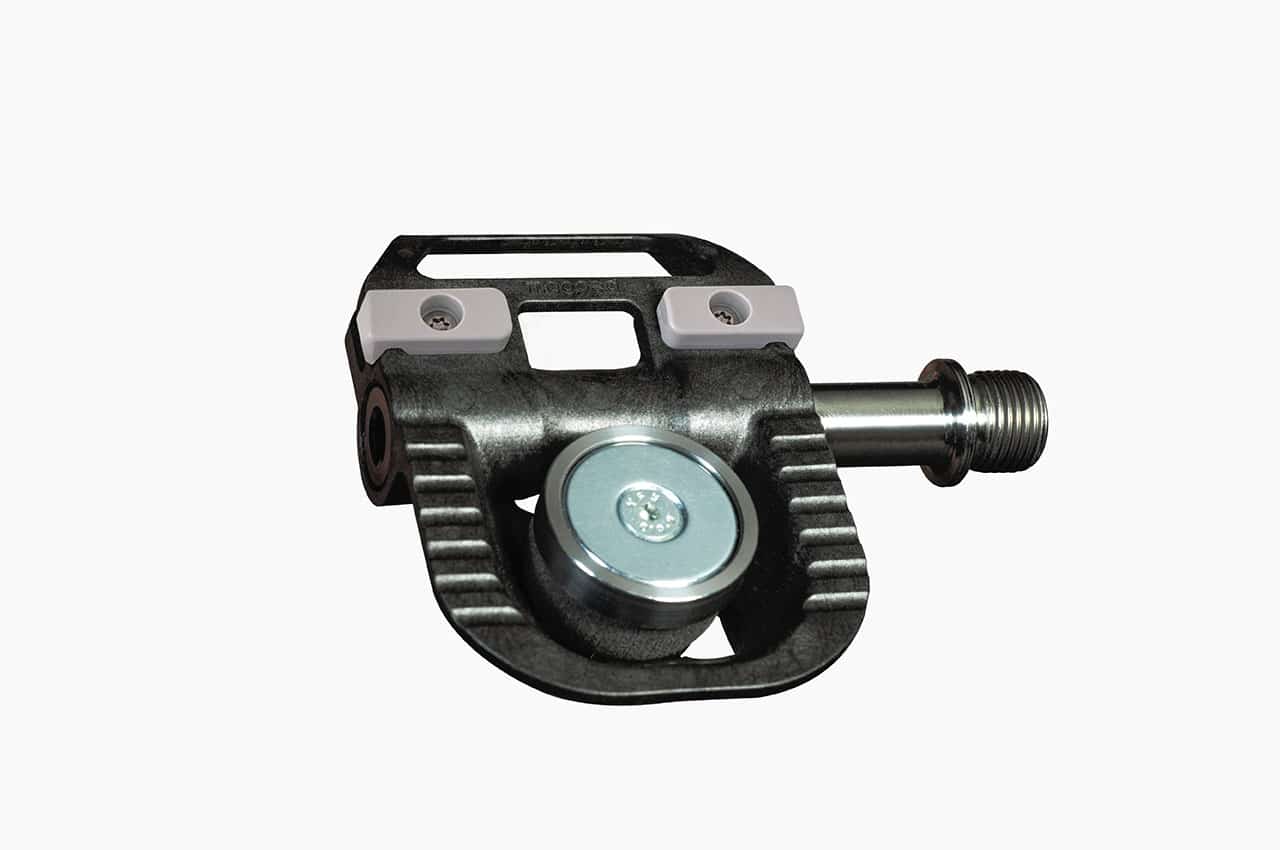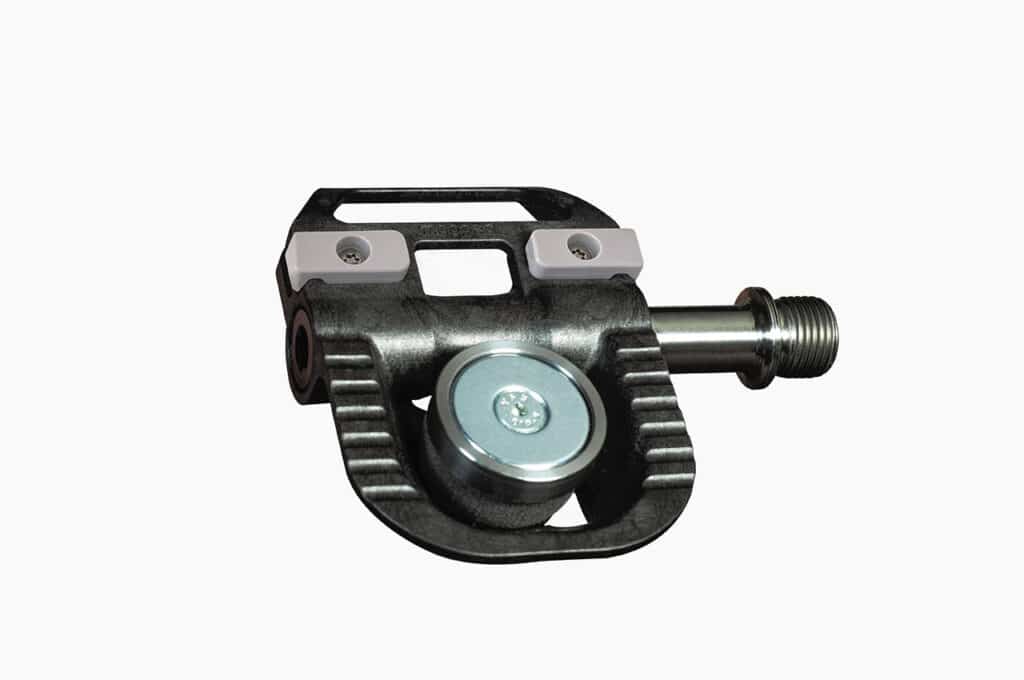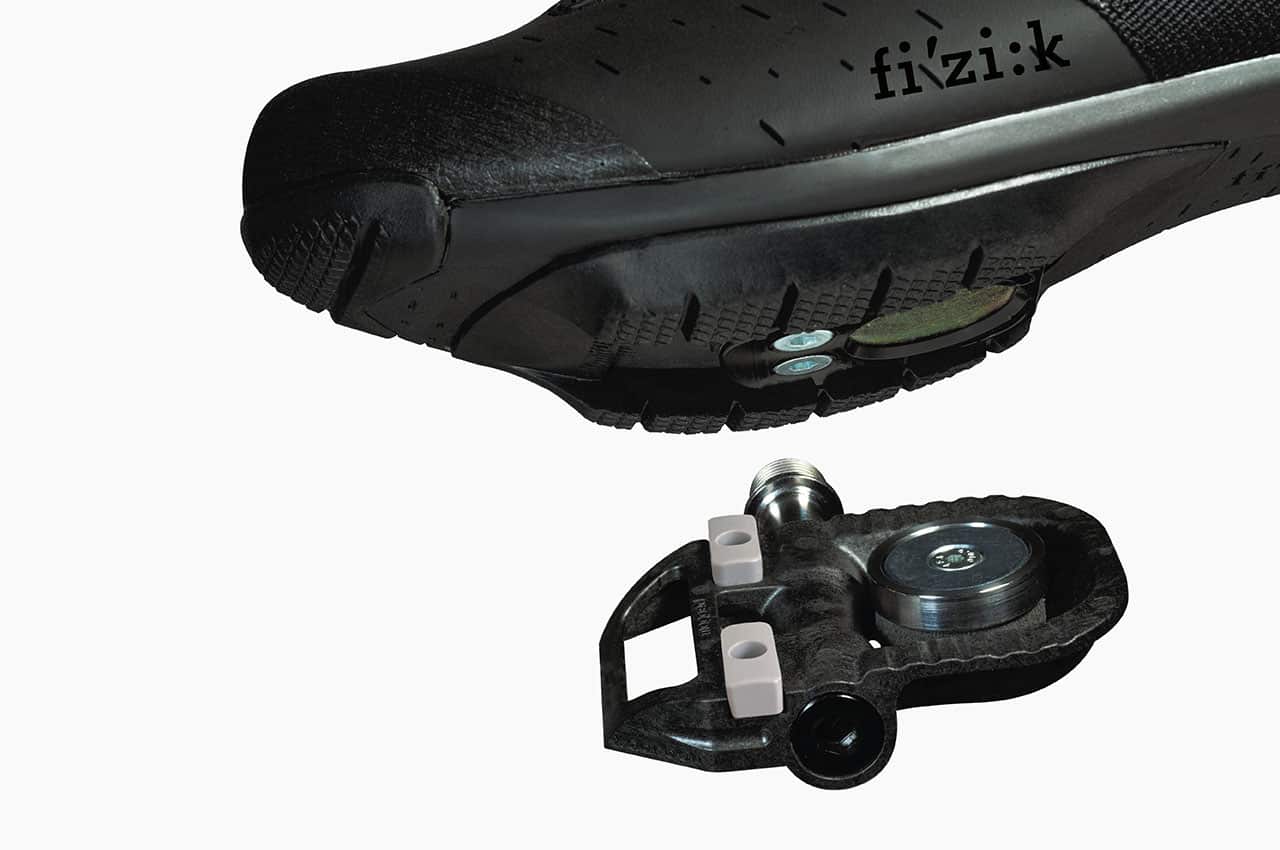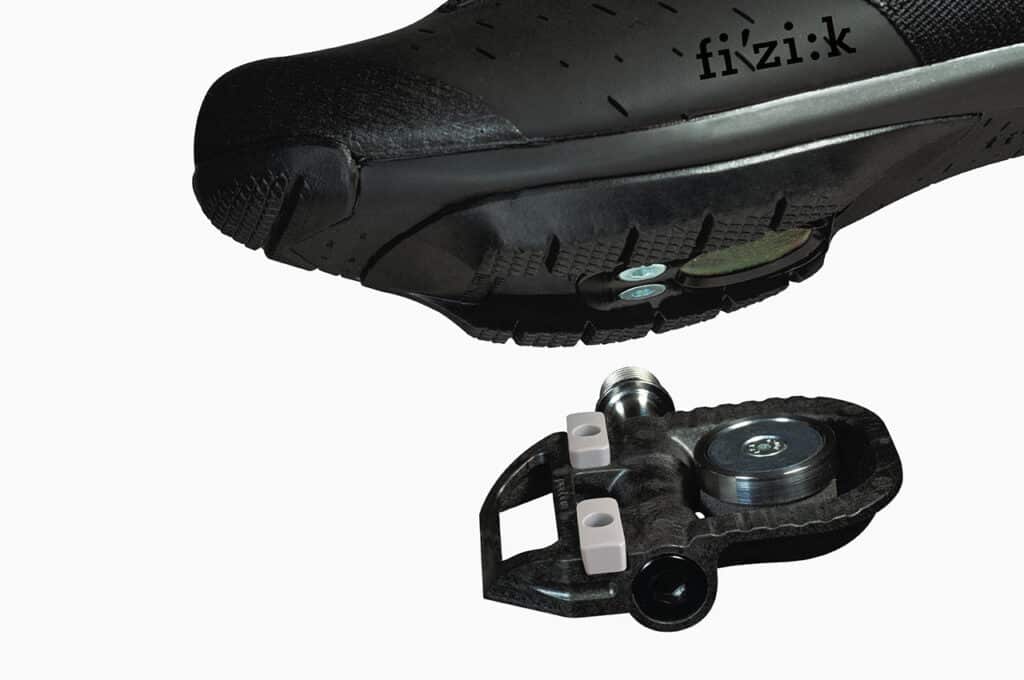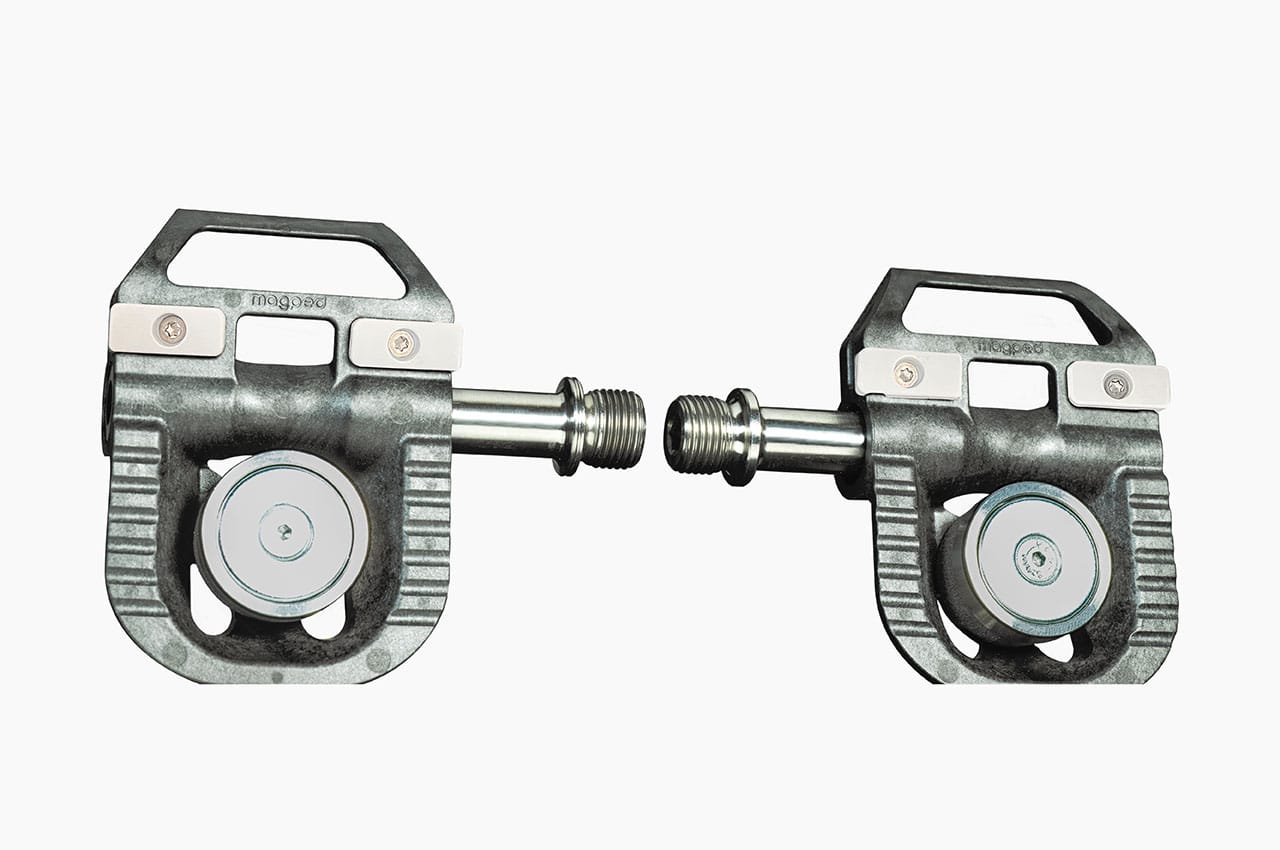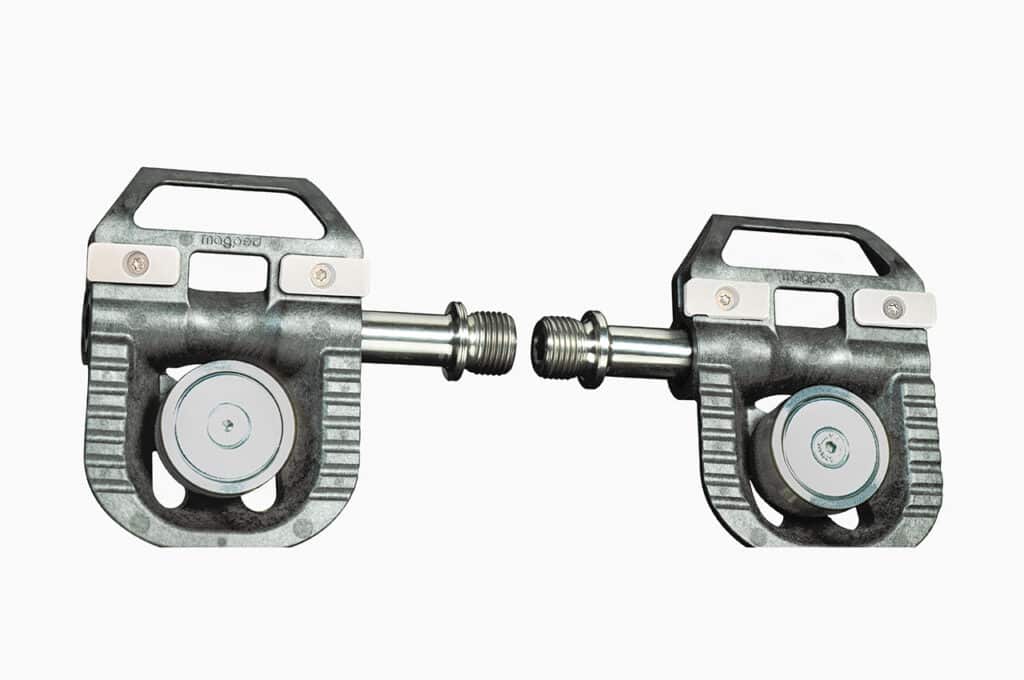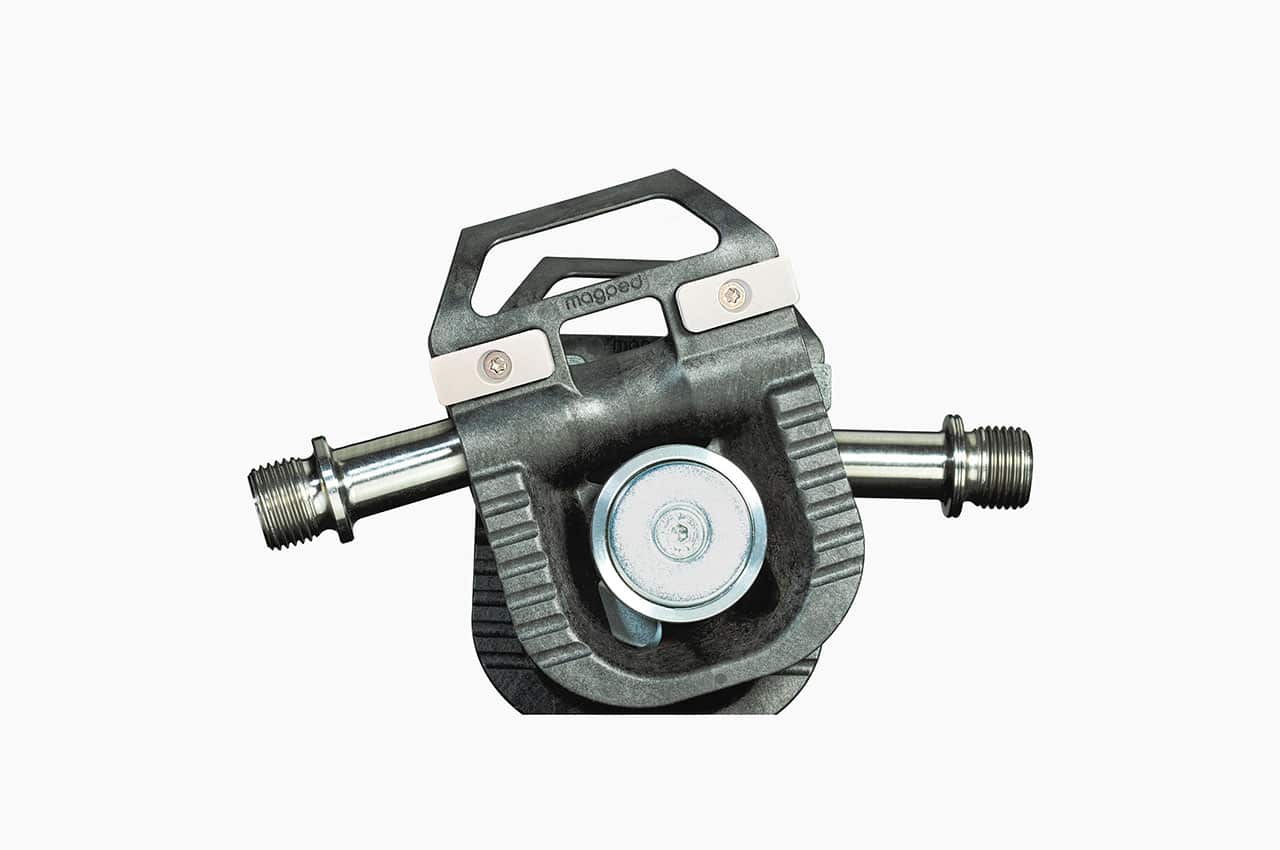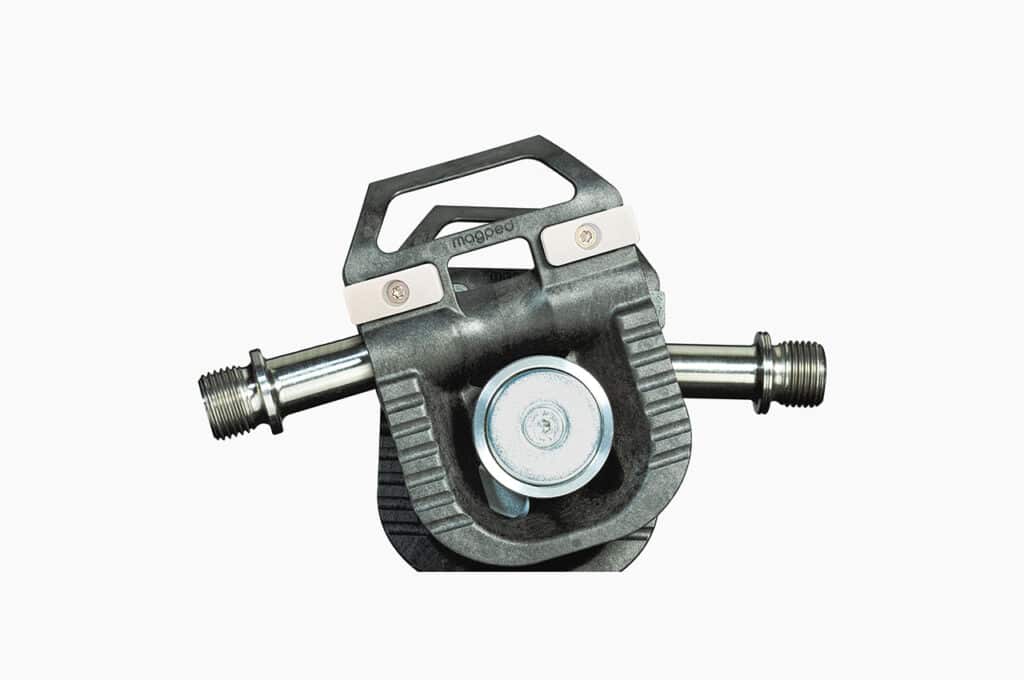 FEATURES
Looking for more grip and confidence on your next ride? Our innovative and highly rated line-up of magnetic bike pedals for mountain, e-bikes and road bikes is a game-changer for new and experienced riders alike. Engineered in Europe, our patented magnetic system enables you to release your foot quickly and easily from the pedal – so you can focus on your ride without fear of being clipped in during a crash.

Enhanced Performance
Our pedals ensure a continuous circular motion for maximum riding performance. You will feel the difference in efficiency – especially on longer rides.

Weight
We are constantly innovating to ensure our pedals don't weigh you down. Our pedals range in weight from 270 grams for our magped ROAD to 530 grams for our double-sided ENDURO.

Positioning
More float? Yes please. Our pedals enable your foot to rotate in either direction, putting less strain on your joints and maximizing performance. Your foot can move to the back or front without a loss of hold ensuring an ideal position when climbing or descending.

Pulling Force
Depending on your pedal of choice, expect up to 15 kg in pulling force. The force of the magnets is primarily vertical, enabling you to effortlessly release by moving your foot sideways. However, if you find yourself about to crash, you can release by pulling your foot up vertically too.

Shoe plate
Our shoe plates are made of rust and dirt-resistant steel and are compatible with all SPD bikes. The plates are easy to install in a couple minutes with the provided screws and you'll also find the "walkability" of your bike shoe will be significantly improved. Check out our
Shoe recommendation!

Technology
Our pedals are equipped with three sealed, high quality industrial bearings. Pins can be exchanged if required. The high-performance neodymium magnet is adjustable via the integrated polymer damper unit.
Safety instructions:
Magped magnetic pedals were designed as an in-between of flat and standard clipless pedals. They are not equipped with a firm mechanical connection comparable to standard clipless pedals. The force of the magnets can be impacted by several factors including magnet size, dirt, wear, and direction of force applied. Unintendedly disconnecting from the pedals is possible at any time.
PRODUCT REVIEWS
tests and reviews from external bloggers and media
OUR TEAM
We are trying to reach the maximum in security and performance.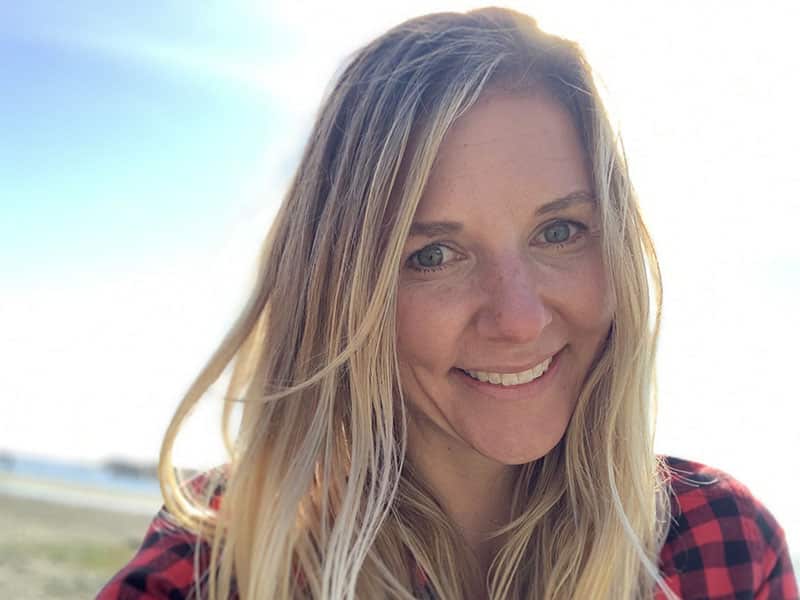 Jen Fraser
MANAGING PARTNER MAGPED NORTH AMERICA
What I do for fun? MTB, Yoga. Be creative all the time.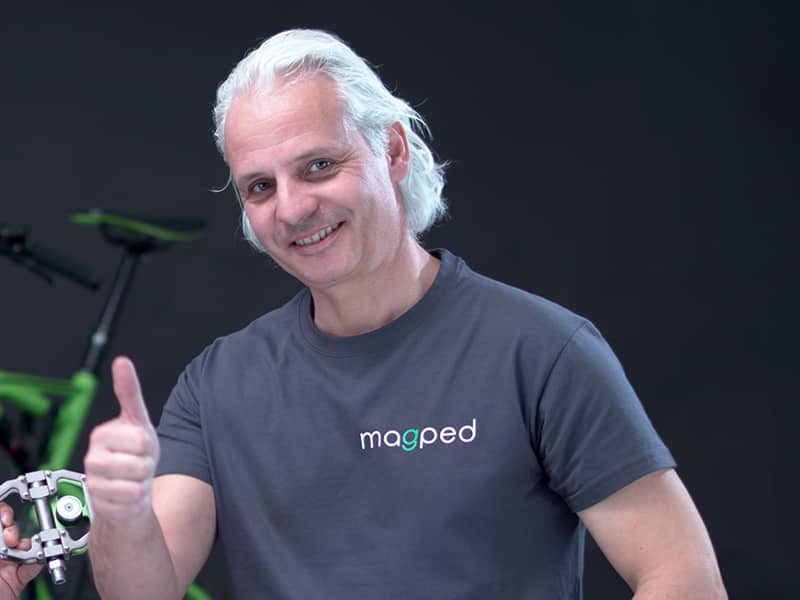 Harald Himmler
LEAD DESIGNER
What I do for fun? MTB, kitesurfing, skiing. Tinkering on new ideas.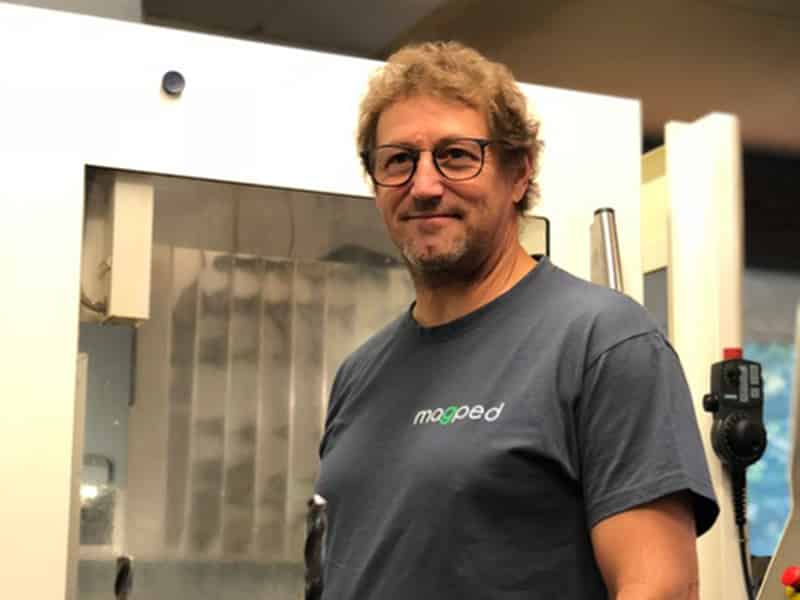 Hias Peer
ENGENEER
What I do for fun? motorcycling, sailing, MTB.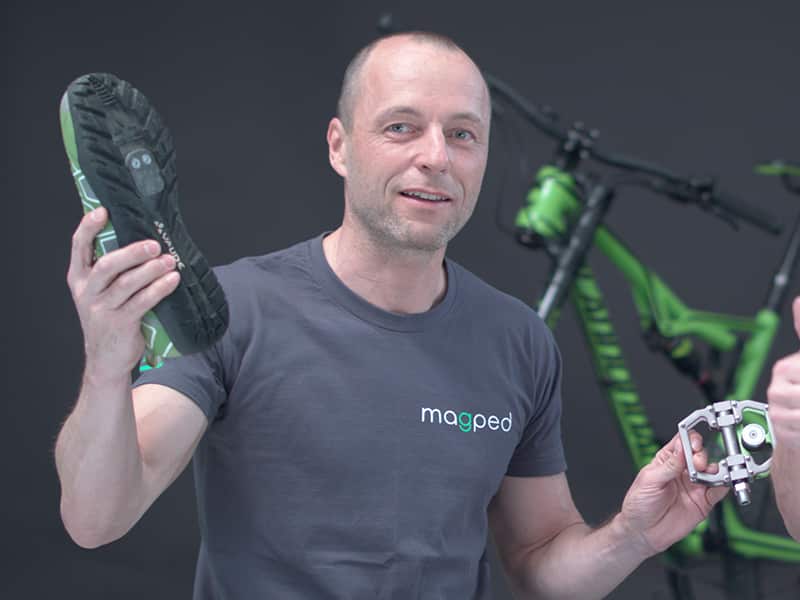 Paul Wessiack
ENGINEER AND TESTER
What I do for fun? MTB, kitesurfing. Peace, quite and space to be creative.
CONTACT US
We are here to ensure your satisfaction and are committed to addressing your concerns.
40842 The Crescent
Garibaldi Highlands
British Columbia, Canada
V8B 1B1
Direct pickup only by appointment!